Just now, comic book creators have tweeted and insta'd a bunch of teasers for what Bleeding Cool believes is to be called Marvel #1000 or Marvel Comics #1000, a volume in the mode of DC Comics' Action Comics #1000 and Detective Comics #1000, as if the Golden Age Marvel Comics series had been published every month for eighty years since 1939, but featuring what we believe to be one-page stories from the great and the good. These are the latest teasers, tweeted often by the creators themselves…
These follow the ones we noted on Tuesday and Wednesday, under our clever-clever Marvel August Visitors tag.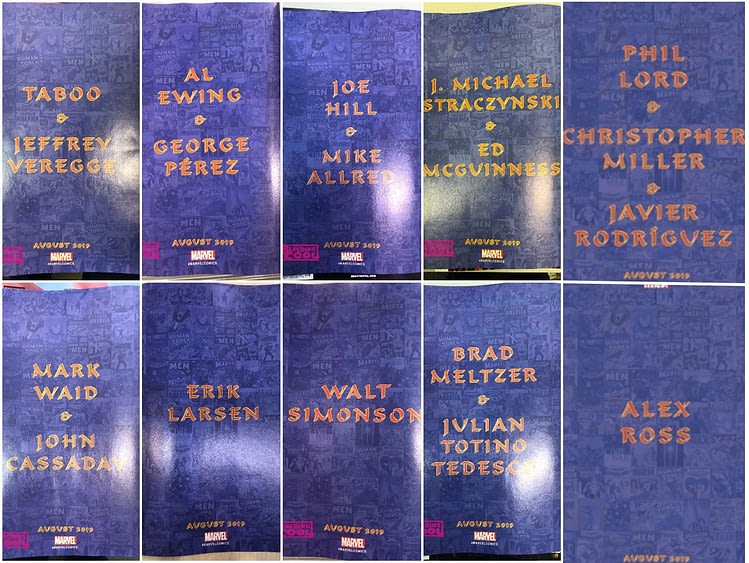 And a couple more that popped up since with Jeff Lemire in one and Donny Cates and Geoff Shaw in another.
If it's 80 pages long and one story per page, there are still plenty more to come….
UPDATE: We've added more to the gallery, but also, Kathryn and Stuart Immonen revealed their own in a video on their Instagram webcomic.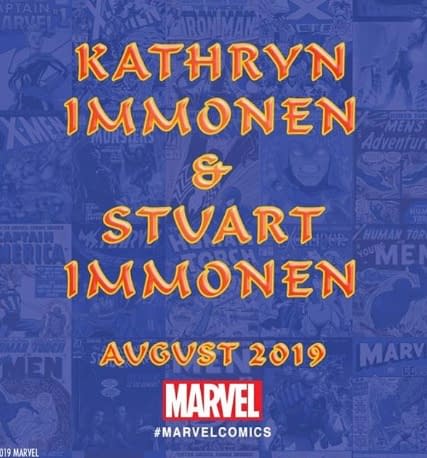 Enjoyed this article? Share it!