DC Comics has announced the contents for their new Titans Giant #1, on Final Order Cutoff this week, available in comic stores on March 18th, a couple of weeks after the mass-market stores get it, with a new cover by Paulo Siquiera.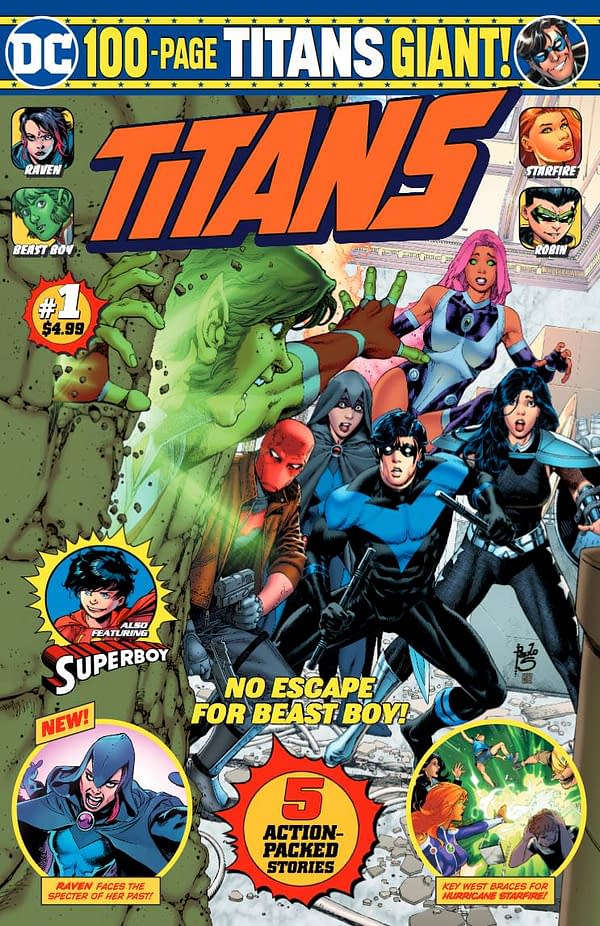 This issue includes these new stories:
History Lessons, a 16-page story written by Phil Hester with art by Scott Koblish with Tom Grummett
When one of Raven's college professors goes missing, Nightwing is convinced the Titans should investigate. But the danger they uncover is far greater than one missing person-the fate of humanity is at stake, and only Beast Boy can save the day!
What's "Normal'? an 8-page story written by Marc Guggenheim with art by Steve Pugh
A charistmatic cult leader has been recruiting followers to join his "church," a highly suspicious organization locked behind the walls of a private compound. For Raven, freeing this vulnerable flock is imperative…the question is, how can she save people who don't want to be saved?
Plus, these reprint tales:
"The Coast-to-Coast Calamities," from Teen Titans #50 (1977)
"Everything to Everyone," from Starfire #1 (2015)
"Action Detectives Part One," from Adventures of the Super Sons #1 (2018)
Enjoyed this article? Share it!