Marcelo Ventura describes himself as a frustrated artist. But on the basis of responses to his most recent creations, he shouldn't be frustrated for much longer. He specialises in detailed gothic recreation of other people's charactes, whether that be Rick & Morty, Mario Bros, or a current Dumbo/Joker mashup.
But he got quite a lot of attention for a recent creation on Instagram, that of Doug TenNapel's Earthworm Jim as Todd McFarlane's Spawn. With the legend 'for love he returned … By hate he became the King.'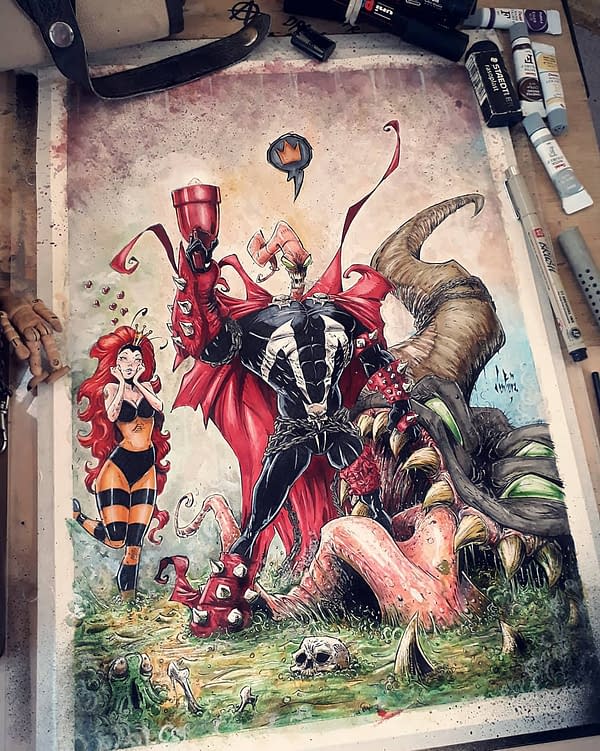 As well as a few interim steps along the way.
Given that kind of artistic skill, expect all sorts of publishers to be beating a path to his door… maybe even Todd or Doug themselves.
Enjoyed this article? Share it!