During their presentation at the Diamond Retailer Summit on at San Diego Comic-Con, Marvel highlighted three new Spider-books for October. First up, Spider-Girls, by Jody Houser and Andres Genolet. That's right — Mayday Parker is back, alongside Anya Corazon and Spiderling.
And also, Spider-Force, by Christopher Priest and Paulo Siqueria, starring Kaine, Jessica Drew, Jessica Drew, Ashley Barton, and new characters Astro-Spider and Spider-Kid.
And a new cover by Artgerm for Spider-Gwen: Ghost Spider…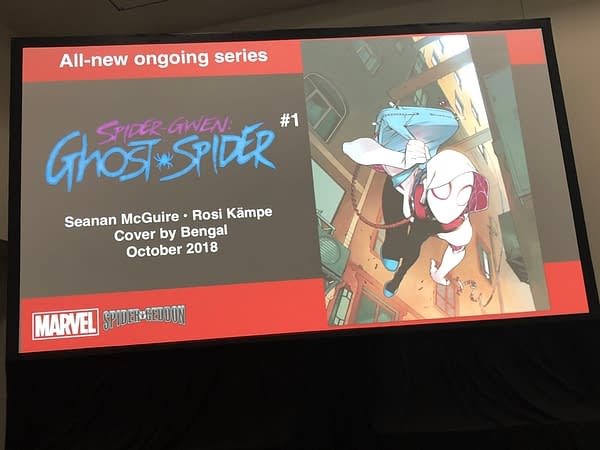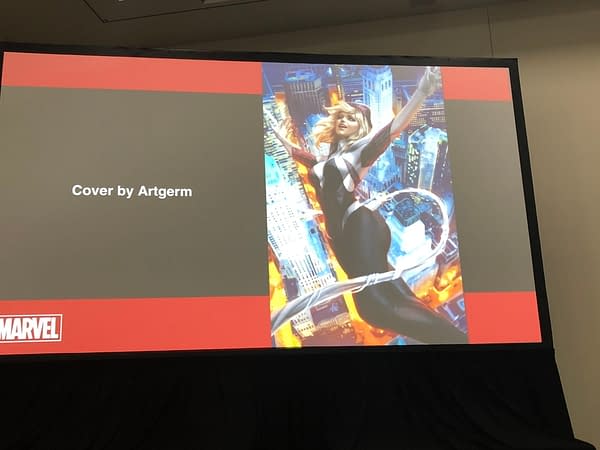 Spider-Gwen's return as Ghost Spider was, of course, first reported by Bleeding Cool earlier this month. Spider-Force and Spider-Girls were also announced at today's Spider-Man panel, and the full covers and solicits can be seen below: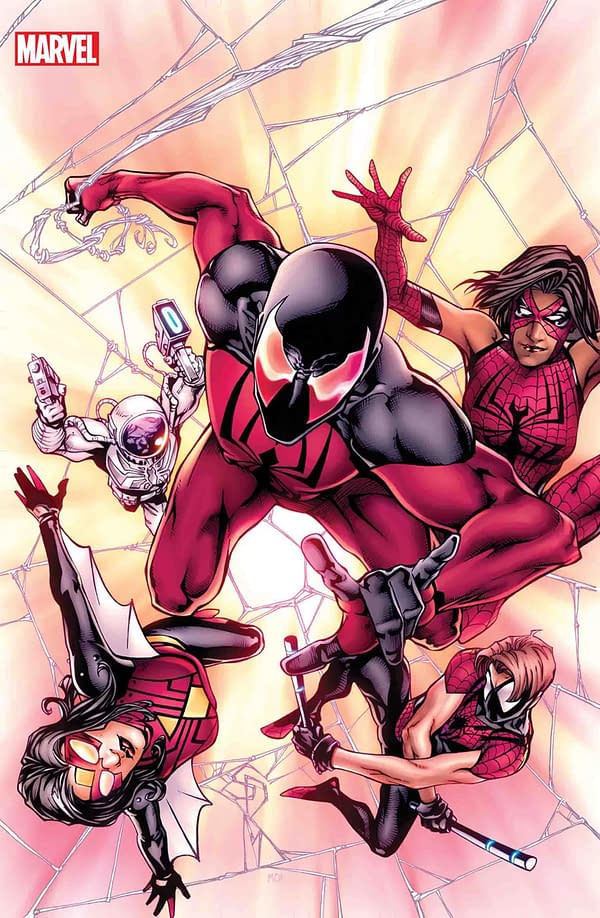 SPIDER-FORCE #1 (of 3)
Christopher Priest (W)
PAULO SIQUIERA (A)
Cover by SHANE DAVIS
A SPIDER-GEDDON TIE IN!
The deadliest mission in all of SPIDER-GEDDON has come up and Kaine has stepped forward for what he's sure will be a suicide mission. But he can't do it alone and Jessica Drew, A.K.A. Spider-Woman has signed on to help, but has Kaine told her the whole truth? With Ashley Barton, from the OLD MAN LOGAN universe, and two new characters (Astro-Spider and Spider-Kid), Kaine's team is complete and their first mission may be their last!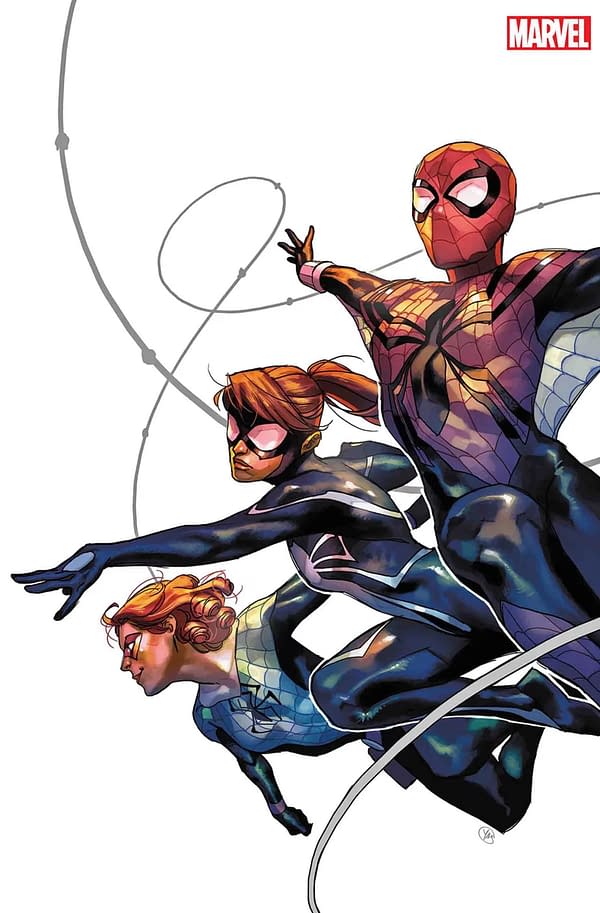 SPIDER-GIRLS #1 (of 3)
JODY HOUSER (W) • ANDRES GENOLET (A)
Cover by YASMINE PUTRI
A SPIDER-GEDDON TIE IN!
• MAY "MAYDAY" PARKER, the original SPIDER-GIRL, ANYA CORAZON, the Prime Universe SPIDER-GIRL, and ANNIE MAY PARKER, A.K.A. SPIDERLING — together for the first time!
• May will do anything to protect her brother from the Inheritors, and Anya's knowledge of the mystical Spider-Totems could save the day.
• But how does Annie fit in? And what chance do three girls have against ageless universal forces?!
Enjoyed this article? Share it!