X-Cellent #1 by Peter Milligan and Mike Allred to Fight Culture War, From Marvel in 2020
This Wednesday sees the publication of Giant-Sized X-Statix, by Peter Milligan and Mike Allred, a revival of the noughties' X-Statix series, itself a relaunch of the X-Force series by the pair, that presented a radically different and media savvy mutant team.
Well, it looks like the team will be going through a third iteration next year, as in the back of Wednesday's comic book, the team is getting a relaunch, with figures from all versions of the team and it looks like a few new ones as well.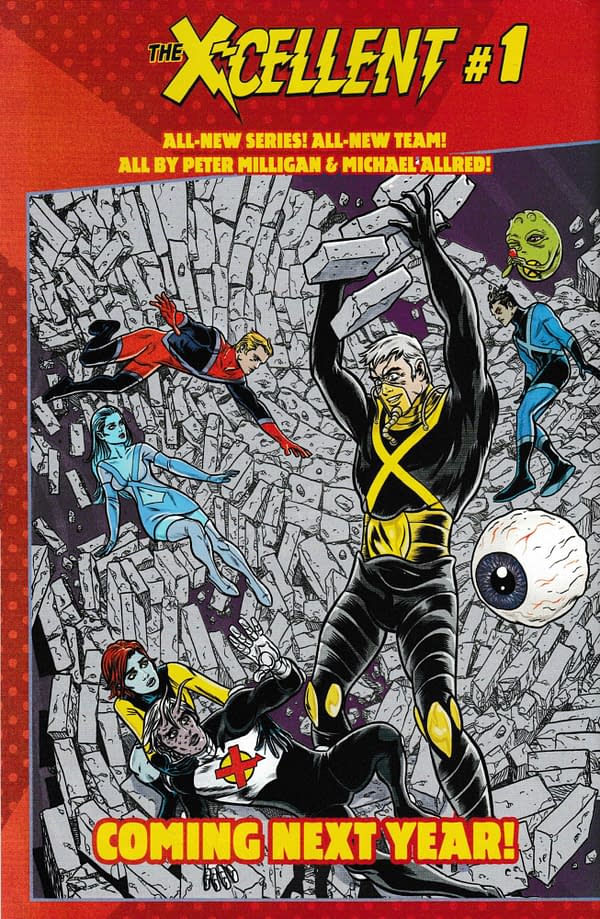 And who are X-Cellent? Well, we get a vague idea here…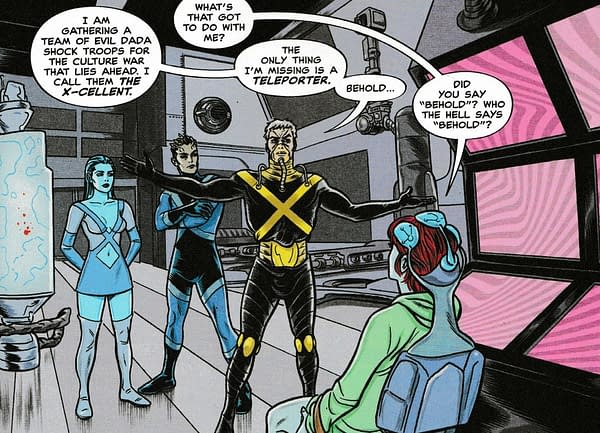 A team of evil dada shock troopers fighting the culture war? And led by the presumed-dead-but-then-again-aren't-they-all Zeitgeist? The series has always been a rather satirical take on superheroes, celebrity and media, but also played up the marketing of identity politics as well – and given the current state of affairs, its return in this form is most timely.
You can read the rest of Wednesday's special to identify out just who else may be on that team…
GIANT SIZE X-STATIX #1
(W) Peter Milligan (A/CA) Michael Allred
They're back and more alive than ever for this special one-shot! But what new threat is so grave that only the most famous mutant celebrities can fight it? And who is the new U-Go-Girl? Only the original X-Statix creative team Peter Milligan, Michael Allred and Laura Allred know for sure!
Parental AdvisoryIn Shops: Jul 10, 2019
SRP: $4.99