Posted in: Comics | Tagged: amc, apple, Comics, dc, disney, entertainment, marvel, nfl, time warner
---
Marvel, Disney And Other Companies Flex Muscle To Get Anti-LGBT Bill Vetoed
Georgia House Bill 757 because quite controversial last week as it brought a group of Blue-Chip companies out to put pressure on the state's governor to veto it. The bill would allow faith-based organizations to deny services and jobs to gay, lesbian, bisexual and transgender people. Once the billed passed the house, it would then go to Governor Nathan Deal to sign.
That's why major companies started coming out against the bill. Disney and Marvel announced that if the bill was passed, they would no longer film movies in Atlanta. The NFL said they would not award a Super Bowl to Atlanta if the bill passed. The NCAA would no longer have any of the March Madness tournament in the state. Hundreds of other companies like Time Warner, the parent company of DC Comics, Apple, Intel, Microsoft, AMC, Coca-Cola, Delta, Dell, Home Depot, UPS and many more put pressure on the governor to veto the bill.
Supporters of the measure said it was meant to protect religious freedom, while opponents describe it as "anti-LGBT" and "appalling."
At a press conference this morning, Governor Deal announced that he would be vetoing the bill. Deal says he wasn't reacting to either the faith-based community which he considers himself part of nor to the pressure brought on by the corporations, but rather his decision was: "about the character of our state and the character of our people. Georgia is a welcoming state. It is full of loving, kind and generous people."
More than a dozen other states have passed similar laws in the last years, but none has come under as much pressure from corporations as this one.
[Source: CNN]
---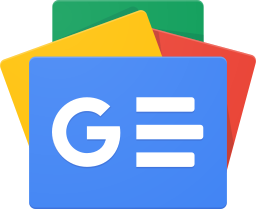 Stay up-to-date and support the site by following Bleeding Cool on Google News today!