Marvel Legacy A Stopgap Before The Next Relaunch? – ComicsPRO Retailer Conference Call Breaks Out…
As Bleeding Cool told you earlier in the week, the comic book retailer advocacy group ComicsPRO has been holding a Marvel conference call with editors and creators today, ostensibly to look at how the Generations one-shot comics currently on final orders will segue from Secret Empire to Marvel Legacy. But it's also proved an opportunity for some retailers to react to Marvel over what's been going on of late.
Word coming out is muted and restricted. But Bleeding Cool has managed to piece a few things together from various sources. Now we knew that Marvel Legacy is the new promotion and not-a-relaunch from Marvel Comics that intends to revive certain classic aspects of Marvel Comics alongside the newer versions, a little like what DC Rebirth recently attempted at DC Comics. And just as Action Comics and Detective Comics regained their classic numbering, all of Marvel's superhero comics will also regain their classic numbering, adding up all the different relaunched volumes to create the final figure. We ran a few of them here.
So how does everything fix together? The Generations comics may spin out of Secret Empire but will be one-offs without impacting continuity but may work as perennials to introduce the audience to certain characters.
After Civil War, Fear Itself, Secret Invasion, Avengers Vs X-Men, Inhumans Vs X-Men and Civil War II, they are no longer going to be creating storylines with superheroes fighting each other.
And, as part of the back and forth, Marvel representatives including Editor-In-Chief Axel Alonso apparently stated that the subsequent Marvel Legacy renumbering across the range of titles is something akin to a stopgap, though that probably wasn't the exact language used, and that there will be an actual proper relaunch to come. I would expect new issue ones across the board.
Though Alonso was quick to insist that this is "not a reboot". But a relaunch. Another one. Cue Brenda.
---
---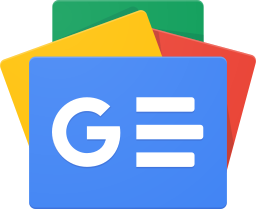 Stay up-to-date and support the site by following Bleeding Cool on Google News today!