Marvel Recycles 40-Year-Old Dave Cockrum Art for Uncanny X-Men #1 Variant
Continuing their tradition of exploiting celebrating nostalgia to boost comics sales, Marvel has revealed the Dave Cockrum Hidden Gem variant cover for Uncanny X-Men #1, using what appears to be a 1980 house ad by the legendary artist.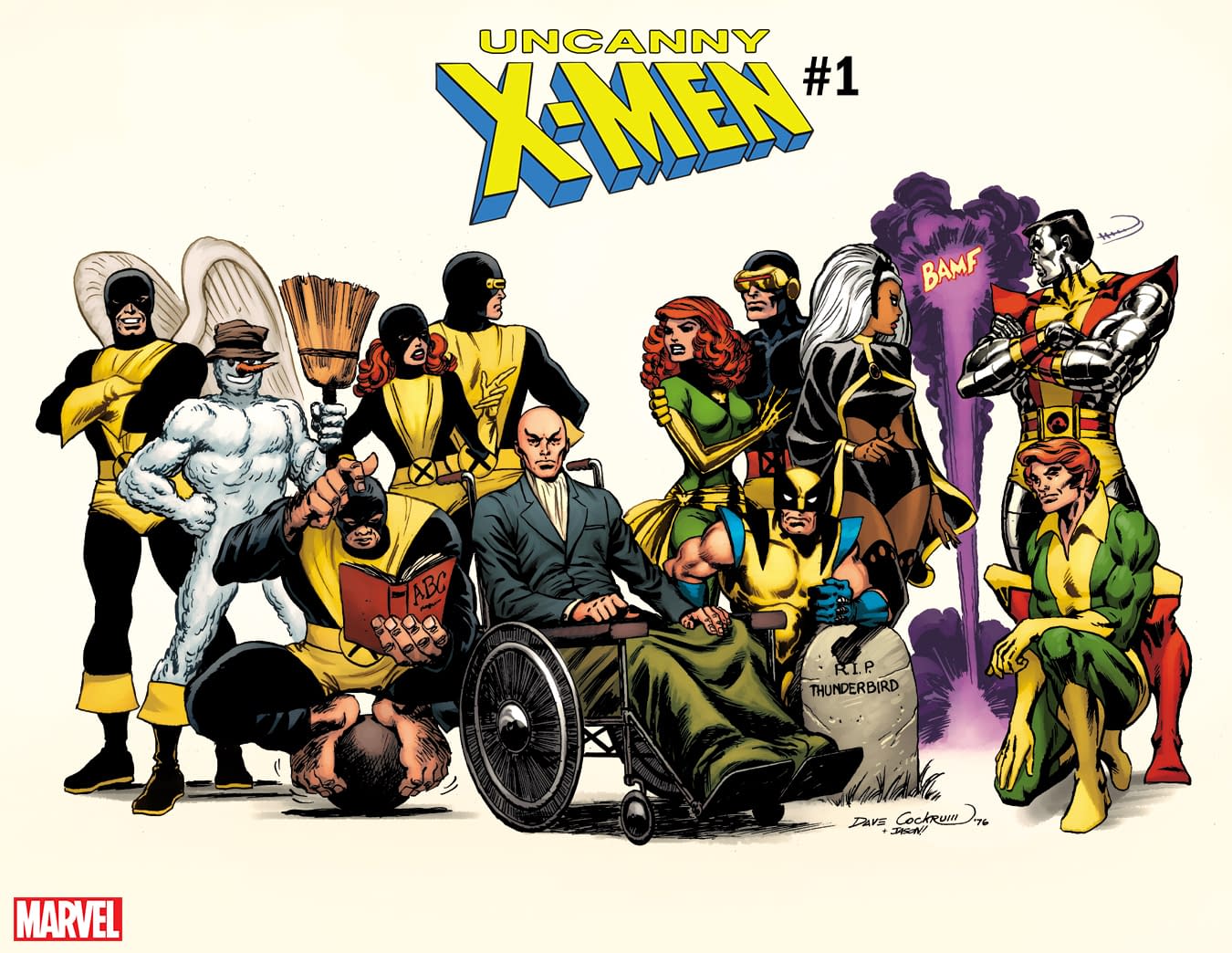 Whether modern coloring techniques are an improvement over the original, we'll leave to you to decide.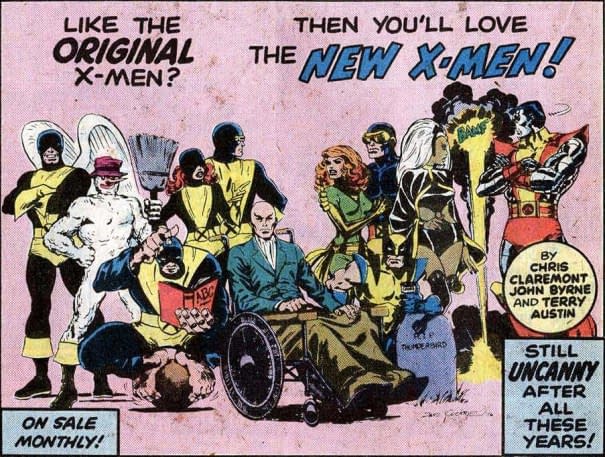 But either way, it's still better than using a Jim Lee trading card.
A press release provides further details but doesn't explain where Banshee came from.
This November, UNCANNY X-MEN returns with a new ongoing series, bringing together nearly every mutant left on earth in a story that threatens to destroy them. It's an epic tale of mystery and tragic disappearance, with an adventure so earth-shattering, it could very well be the X-Men's FINAL mission!

In celebration of the much-anticipated launch of UNCANNY X-MEN #1, Marvel is excited to reveal a new Hidden Gem variant cover from legendary artist Dave Cockrum!

Don't miss UNCANNY X-MEN #1, coming this November to local comic shops – X-MEN DISASSEMBLED will have fans talking for years to come!
Uncanny X-Men relaunches in November.
UNCANNY X-MEN #1 (SEP180791)
Written by KELLY THOMPSON, ED BRISSON and MATTHEW ROSENBERG
Art by MAHMUD ASRAR, MARK BAGLEY and MIRKO COLAK
Cover by LEINIL FRANCIS YU
UNCANNY X-MEN COCKRUM VAR (SEP180797)
On Sale 11/14/18