Posted in: Comics | Tagged: Comics, daniel acuna, Esad Ribic, greg land, jason aaron, joe quesada, marvel, marvel legacy, Russell Dauterman, stuart immonen, teasers, Voyager
---
Marvel Teases By Asking 'Who Is Voyager?' To Be Revealed After Marvel Legacy
Marvel have released another one of their patented teasers, this time showing a simple piece of character artwork and the question emblazoned on it of 'Who is Voyager?' Marvel provided little else in way of details or comments on where we might see this character of Voyager appear, aside from the artwork by Joe Quesada, but given that it promises we will 'Find Out More September 29th' it seems likely it will be in the Marvel Legacy One Shot, which is released September 27th.
So, we can imagine she'll appear in that issue, and there will be some sort of press to come out two days later revealing more and where we may see her next.
As for who she is? Well, that is harder to guess at. For now, she's a blonde, female superhero in a slightly retro looking outfit. One thought I had was, could this be Susan Storm, in a new identity, in some sort of bizarre way of bringing back the Fantastic Four without actually calling them the Fantastic Four? And as such, can we expect more of these teasers in the coming days?
Voyager also bares a passing resemblance to a classic Marvel character Sun Girl, though it would be a significant change in powerset if it is. But then, that's not unheard of.
For now, only time will tell, but once Marvel starts the ball rolling with these kinds of teasers, they usually like to keep it going.
Marvel Legacy #1

Written by Jason Aaron

Art by Daniel Acuna, Jim Cheung, Russell Dauterman, Esad Ribic, Greg Land, Stuart Immonen and more

Cover by

Joe Quesada

It begins at the dawn of the human race, and ends with a child's prayer! In between, empires fall, mysteries brew, secrets are revealed, quests are undertaken and legends are forged! All leading up to the dramatic return you've been waiting for — and one you've been dreading! Jason Aaron (MIGHTY THOR) and Esad Ribic (SECRET WARS) usher in a new dawn — one whose rays will touch every corner of the Marvel Universe in the days to come! MARVEL LEGACY: It's everything you've been longing for — and more!
---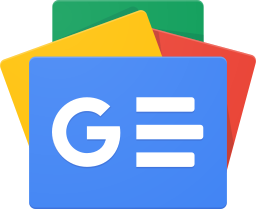 Stay up-to-date and support the site by following Bleeding Cool on Google News today!