Melissa de la Cruz's Gotham High: a Multicultural Love Triangle Between Batman, Catwoman, and Joker
At the American Library Association meet for the launch of the DC Ink and DC Zoom line for younger readers, young adult novelist of Alex & Elisa and Blue Bloods featuring the kids of Disney villains, Melissa de la Cruz announced her new graphic novel, Gotham High. A Bruce Wayne high school graphic novel with a 17-year-old part-Chinese Bruce Wayne and DC villains as high school teenagers.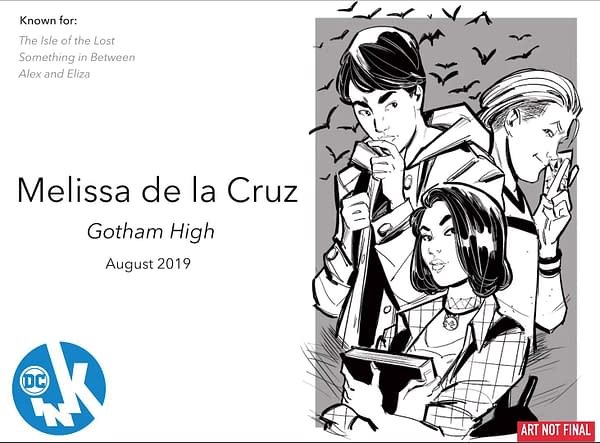 She describes her Bruce Wayne as "a bit of a Great Gatsby figure," throwing parties at Wayne Manor that he doesn't like to engage in. And she populates his world with future villains of Gotham, including future Joker, Jack Smith, Bruce Wayne's best friend — until they both meet a latina Selina Kyle.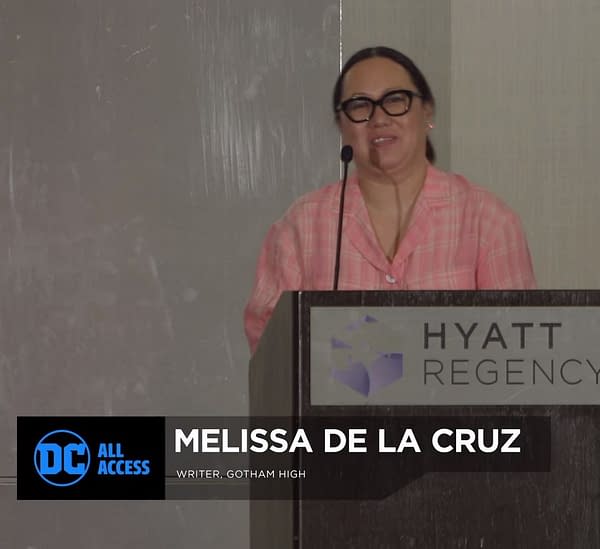 The graphic novel will be published in August 2019.
To get more details on these announcements, check out the ASA category tag.