Michael Collins Talks About That BBC Sherlock Colouring-In Conspiracy #TBF15 I met up with Michael Collins at Thought Bubble in Leeds this weekend. Michael was my artist on the Royal Wedding comic books, and currently has been working doing storyboards on Doctor Who and Sherlock for BBC Wales.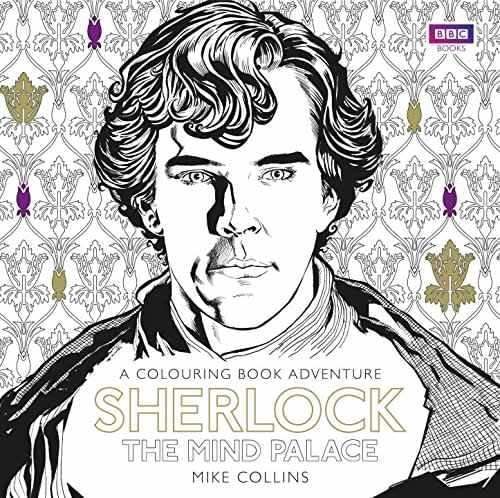 He's also the artist of the BBC published Sherlock Colouring In Book: The Mind Palace, where he has recreated scenes from the TV show as complex colouring in images, very popular with the current market.
So much so that fans of the show have found evidence within those pages that support a theory that Mary Watson from the TV show is an agent working for Moriarty. The Mary Sue reports,
For context: this coloring book features a bunch of "clues" that need to be found in each of the settings that feature scenes from the show. The items range from Watson's gun to Sherlock's deerstalker hat. One of the clues is Mary Watson's wedding ring, and it's hidden in a scene that fans have long since suspected links Moriarty with Moran: the swimming pool.

….

Mary's ring can be found in the pool scene. Sure, okay, fine. It's totallygrasping at straws. If anything, it's a pure coincidence. But the folks behind Sherlock would totally be this cheeky, wouldn't they? Think about it: placing a hint like this in a coloring book of all things… ah, maybe we're reading way too much into it.
Sadly, that may be the case. Mike told me that he was just given a number of objects and told to hide them somewhere within the pages.
Or is that just what he wants you to think? He did, after all, give me a very suggestive wink…