Mike Searle To Be New Editor Of Wizard World Digital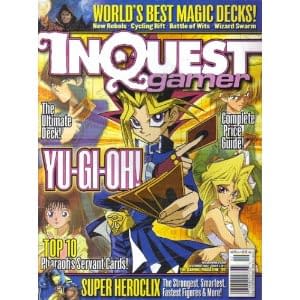 Today we learnt of Mike Cotton's departure at the main editor from Wizard World Digital. I now understand that he is to be replaced by former editor of discontinued inhouse magazine InQuest Gamer, Mike Searle.
Focussed on collectible card games, then on gaming as a whole, InQuest then InQuest Gamer was published by Wizard from 1995 to 2007.
A welcoming back to the fold then. And maintaining a "Mike" at the top…
Wizard representatives did not return e-mails.