Mike Wellman, formerly of downtown Los Angeles comic book store Comic Bug until that all blew up recently, is opening a new comic book store in Los Angeles as promised, with his business partner and longtime friend Anthony Davies. Atomic Basement Comics & Creator's Lab is opening its doors at 400 East Third Street in Long Beach, CA on Wednesday, December 4th with a grand opening soon to follow.
The store will open from 11am to 7pm seven days a week, with nighttime events to follow, such as podcasts, symposiums with comic book creators and filmmakers and screenings after hours. And every Wednesday from 7-10pm, the Atomic Basement becomes The Lab. A place where writers and artists can convene to experiment and hone their craft of making comic books and graphic novels. Wellman is also a comics publisher and writer and there will be other comic book professionals there to help guide newer creators to bring their books to fruition.
Once a year, Atomic Basement will review and publish a member of The Lab's creation and, in partnership with Long Beach Comic Con, that creator will receive a free booth at their fall show, starting next year.
"I am passionate about comic books and storytelling," said store owner Mike Wellman, "but I am even more passionate about the process of creating and telling stories and supporting others who think like I do. However I can encourage others who have a story to tell and get it out there, that's a big part of what this new store is about!"
Aside from making comic books, customers can expect a steady stream of events and signings from creators both local and afar.
"Part of going to a store is the experience!" said Wellman. "You can order comics online at a pretty good discount and cross your fingers that they arrive in good enough condition. I want to give people a reason to come out and support this amazing comic book community we have here in LA! I want to dazzle your senses and light a fire under the local Indy comic book scene. There is a monthly art walk in our neighbourhood on the second Saturday of every month. I'm excited to feature some of my friends who make amazing art those nights. I love to cook for folks too, so expect a bowl of my Cherry Chocolate Chipotle Chili every so often. I am off my leash and the sky is the limit with Atomic Basement!"
Those who would like to sign up for an early pull list, are encouraged to email atomicbasementcomics@gmail.com with their name, phone number, email address and titles.
You can also call them at (562) 294-4444 once they are open for business…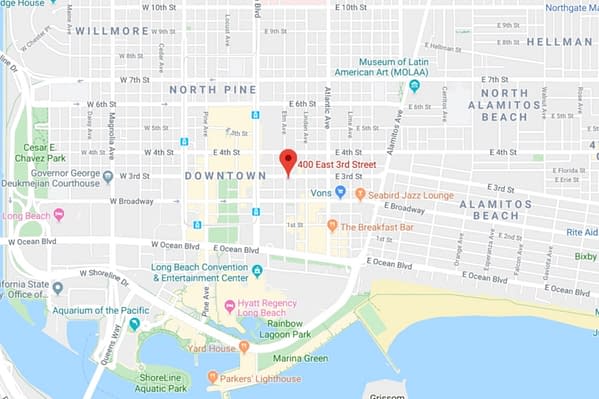 Enjoyed this article? Share it!