Arsenal Comics has seen its Newbury, California  store move to a new location, 1610-1 Newbury Rd, and had a grand reopening party as a result. Of course' it's useful to explain such a move to regular customers in a fashion that they will most readily understand.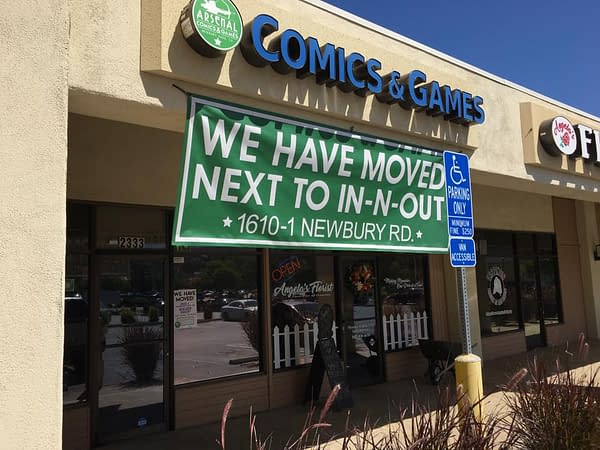 And got Russell Dauterman, Scott Koblish and Bill Morrison on-site with a bunch of special deals to get people to the new store this past weekend, as well. And it seemed to work rather well.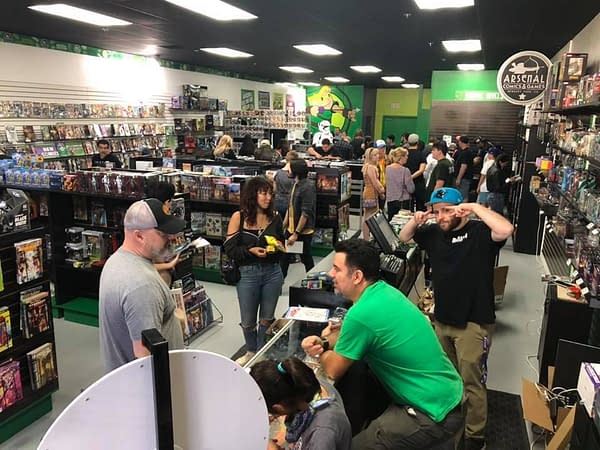 The Comic Doctor of Cranston, Rhode Island also moved to its new location, 310 Atwood Ave, over the summer, though is holding off on a grand re-opening now until November for Small Business Day. It does have its new sign up now though.
While Q's Store of Hereford, Herefordshire is moving up in the world. It still has its stall in the Buttermarket, next to Found Sounds and Phillips Preeece Butches, that started over the summer but has started putting together a more permanent and stylish new location under the indoor market…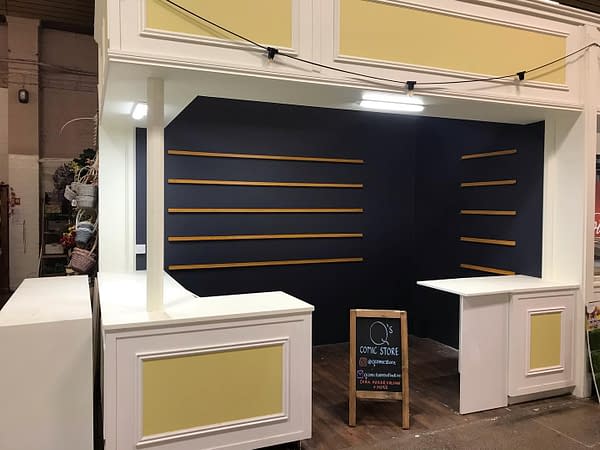 While Wow Comix had planned to close their third store in Sale, and moving it to Afflecks in Manchester but instead were approached by Sale Town Centre and offered the store in the Square Shopping Centre, which they have been moving into, keeping a comic book store in Sale. Their stores in Stockport and Bury continue just where they were.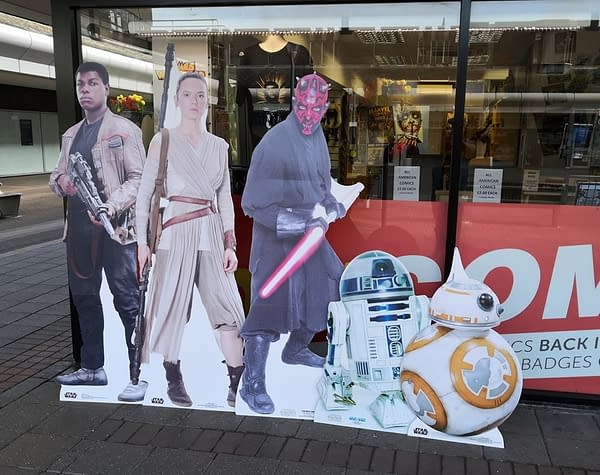 Bleeding Cool tries to mark the passing of comic stores as well as new arrivals on the scene. We're more likely to hear about the former rather than the latter due to concerned fans, but do please feel free to let us know the changes in your own local marketplace. Contact richjohnston@bleedingcool.com to fill us in.
Enjoyed this article? Share it!