Myopia: Rise of the Domes Review – Heavy and Strange Sci-Fi with No Solid Conclusion
In the future, contact lenses have been crafted to be multipurpose cell phone-like devices. They are also state-mandated and are a means of tracking. At a lab where the lenses are manufacture and upgraded, a new scientist is hired who looks mysteriously like one who just died. This new team member befriends the deceased scientist's wife and child, and he uncovers secrets of the family.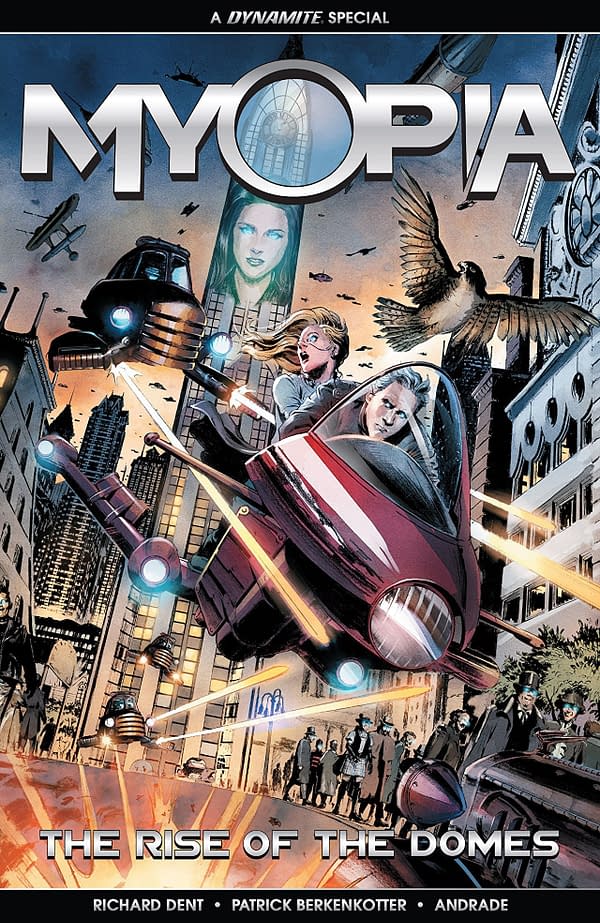 Myopia: Rise of the Domes is some hard sci-fi the likes of which we don't get very often. While the premise sounds a bit like a mid-tier Black Mirror episode, the characters and the conspiracy are more of the focus than any notions of luddite technophobia.
It's a slow burn for sure, but it has enough interesting threads spread throughout the book so that there will likely be something to keep most people interested. There are some things left unexplained, for better and for worse. The functions of the lenses aren't over-explained, but why the new scientist looks like this woman's dead husband isn't really explained either. You could argue that it's to make him more trustworthy in nature to the family, but that is the kind of thing that should be made clearer to the reader.
This is supposed to be a launching point for more Myopia content, or at least that's the impression that I get. As such, the story is left feeling unfinished, and that is a drawback. You spend a lot of time getting to know this world, its quirks, and its characters, but you're left without so much as a conclusion beyond "the adventure continues."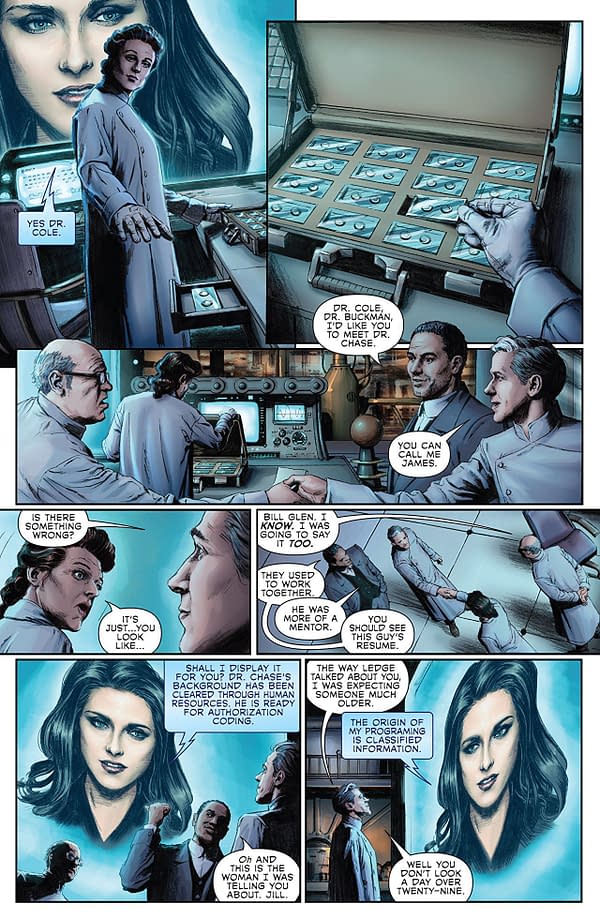 Patrick Berkenkotter and Ronilson Freire are the artists behind the visuals of Myopia: Rise of the Domes, and their photorealistic style is astonishing in its thorough detail and ability to capture subtleties. The book is quite gorgeous, and Vinicius Andrade's color art gives it that cyberpunk bluish atmosphere to add to the visual appeal of the book.
Myopia: Rise of the Domes is a solid read for those who like their sci-fi hard and wordy. The story is interesting, the characters are well formed, and the art is absolutely gorgeous. I can recommend this to anyone up for this kind of heavy reading. Feel free to check it out.