Nancy A. Collins Talks Vampirella #1969
Nancy A Collins talks to Byron Brewer about her upcoming story in Vampirella #1969. Cover art by Robert Hack and Jack Jadson. BYRON BREWER: Nancy, as a recent reader of Vampirella, I truly think your run on this iconic character will go down in comics history as a classic. How does it feel to work on this special issue coming out in November?
NANCY COLLINS: It's been a kick. I'm old enough that I can actually remember the year 1969 and reading the early Warren Vampirellas, so it's been a double-shot of nostalgia for me.
BB: What can you tell us about your story in the #1969 issue?
NC: I decided to write a Vampirella story set in 1969, but incorporating more modern storytelling, as opposed to the Silver Age style used in the original comics. I also chose to utilize actual historical events that were going on when Vampirella first hit the stands—which included Woodstock, the first moon landing, and the Manson Family murders, while trying to capture a bit of the old Barbarella space opera comics, which directly inspired the creation of Vampirella. As a result, my story comes across as more Euro grindhouse than sci-fi B-movie.
BB: Was there any special inspiration for this story? NC: Yes. It's definitely a tip-of-the-hat to all the exploitation movies I absorbed in the 1970s, especially the "killer hippie cult" sub-genre that was so popular after the Tate-LaBianca murders, as well as biker films and drug-related exploitation movies like Psych Out and The Trip.
BB: How was it working with artist Fritz Casas?
NC: Fritz is quite talented. I've worked with him several times, mostly on Red Sonja-related stories such as the recent Vulture's Circle mini-series.
BB: Do you think Vampi "grew" any during your writing reign, or can such a character really ever change?
NC: I'd like to think she evolved during my tenure and became more of a three-dimensional character to readers who had previously dismissed her as nothing more than "Booberella".
BB: What one trait of Vampirella makes her a character all these writer in this special issue love to work with?
NC: That she defies expectations.
---
---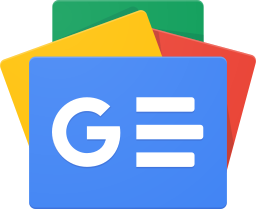 Stay up-to-date and support the site by following Bleeding Cool on Google News today!