Posted in: Comics | Tagged: avengers, jack kirby, marvel, neal adams
---
Neal Adams On The Jack Kirby Case Neal Adams helped Jack Kirby get credit for his Marvel work back in the seventies and eighties, and even got some of his art back from the publisher, but Jack never got a penny from the reprints and subsequent media exposure of his comic book work for Marvel during the sixties, where he co-created The X-Men, The Avengers, Fantastic Four, Hulk, Thor and so much more.
Last year, a New York court found against the estate of Jack Kirby over the ownership of his Marvel work. It's clearly been pressing on Neal Adams mind of late. He told Bleeding Cool;
I worry about Marvel Comics because of this judgment. I'm sure, based on his past record, that this lawyer is not the kind of guy who will toss in his cap, and call it a day. And Marvel, hooked up with Disney…? (Remember when Disney meant Walt?)

You're probably like me and you thought/assumed Jack Kirby and family would end up doing at least as well as Stan Lee and family.

That would've been so good for our business. Nothing crazy. Just, well, fairness. It certainly wouldn't break the company. Good vibes all around.

It would have made Jack and Roz very happy. I just don't get it.

But now? Has this just awakened a sleeping tiger?

If folks asked me… (they're not, are they?) I would council fairness and a quiet settlement… on human terms.

We don't look good to the world with all this rancor. Comic books are still a mom and pop business. I HATE to have to explain all this to fans.

We're all friends here, aren't we?
You know, there's that Avengers movie coming with an awful lot of publicity featuring an awful lot of Kirby creations. I wonder what, if anything, Neal Adams has planned? To quote recent Marvel publicity, "It's Coming…"
---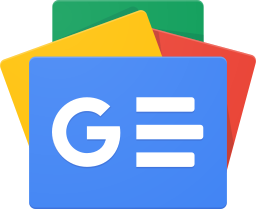 Stay up-to-date and support the site by following Bleeding Cool on Google News today!