Neal Adams' Tomahawk Cover From 1970 Sells for $17,500
The original art to the cover to the DC Western comic book Tomahawk #128 by Neal Adams from 1970 has just sold at auction for $17,500, a rather high price for such a piece, and atypical of the Neal Adams work that usually gets attention, such as Batman, Green Arrow and Green Lantern. His cover for Action Comics #1000 featuring Superman is listed for sale for $12,000, a cover from Strange Tales #12 with Man-Thing is listed at $12,500 and one for Hybrids #5 is at $5,200.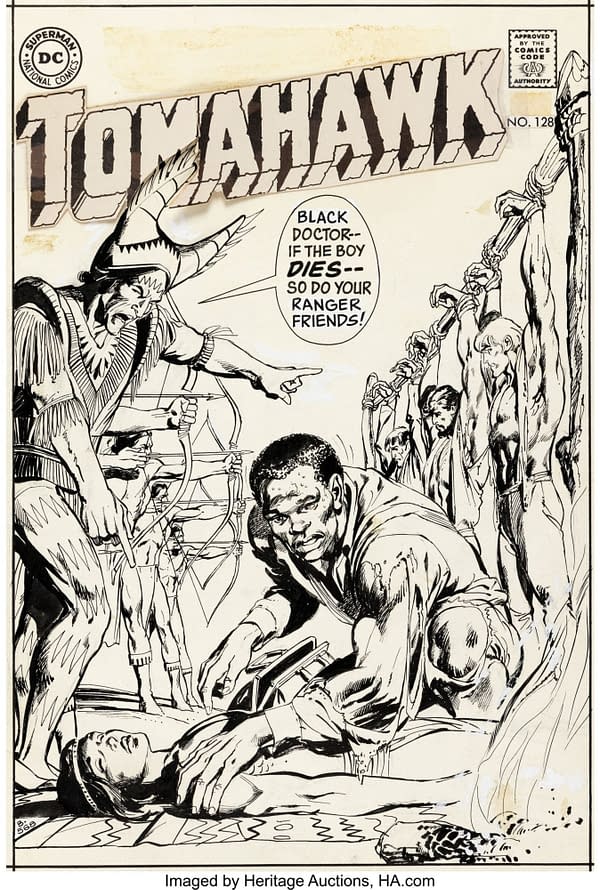 It may also reflect the racial element of the story being illustrated, years before his work with Dennis O'Neil on Green Lantern/Green Arrow. His original cover art for the famous Green Lantern #76 has previously sold for a cool $442,000. Whereas an earlier cover for DC's The Witching Hour #14, closer to Tomahawk in relative appeal, sold for less than $2000.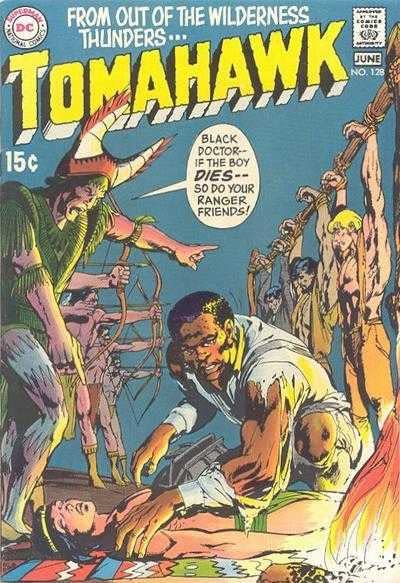 Plenty more sales of note at the European Comic Art Signature Auction being held by Heritage Auctions in Dallas – and plenty more to come, I'm sure.