[Breaking] New Iceman #1 Villain, Plus More Series Details Revealed at SDCC 2018
Info and Photos courtesy of Bleeding Cool's Marcos Salinas:
Sina Grace's Iceman is make a return at Marvel to the delight of those of us who like… well, just damn good comic books.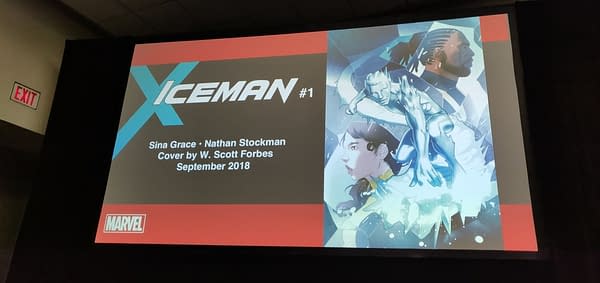 Today at San Diego Comic-Con, we are learning more details about the returned series. First and foremost, we have the first villain:
Mister Sinister.
That's right, Nathaniel Essex will be stirring up trouble for our beleaguered Bobby Drake. As they put it, Iceman is an Omega Level mutant, so it only makes sense for him to have a "mastermind" villain, and Mister Sinister fits the bill.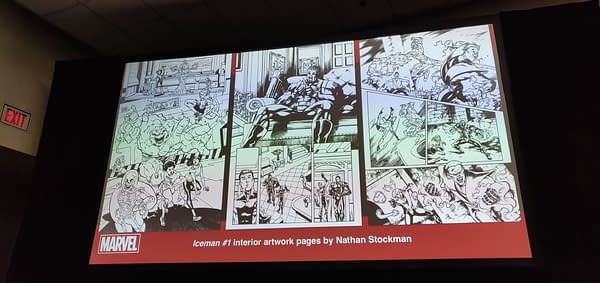 Plus, they said that Iceman will have an "amazing " team-up this series. Could we possibly have Spider-Man and His Amazing Friends reunion? At the very least, we'll likely see the Spider-Man in this book, though I would be very happy to see Firestar show up too.
That's all we have for now, though the panel is still ongoing. We may have more for you here, and, if so, we'll update this article with the details.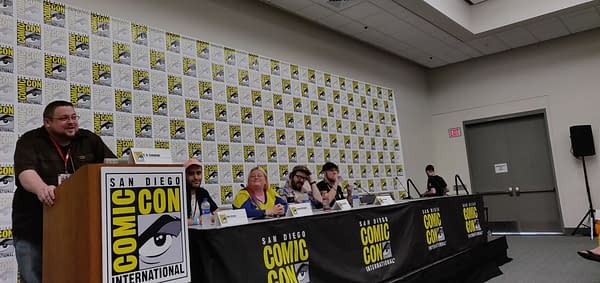 Sina Grace's Iceman was an awesome series, and this reader is more than happy to see it make a return. When more details crop up, we'll be sure to dish them out to you here at Bleeding Cool. See you guys then, and stay frosty.
(Nailed it.)