Newborn – An African Fantasy Newborn Saga. Created by Peter Daniel and produced by Peda Studio. Newborn Saga is a Graphic Novel that follows a group of heroes from across Africa that band together to prevent a deadly curse from enveloping the continent.
Peter Daniel writes,
Newborn is a thought exercise that poses a simple question, what would a unified Africa look like? Not Africa as one country but as a confederation of nations working together for the greater good. Growing up in Nigeria wasn't easy, seeing all the wars, poverty, and strife. I always imagined that different African countries would unite and put an end to this vicious cycle.
Africa isn't all doom and gloom, my people are doing amazing things especially in the arts. I love my country and I'm here by choice. Nevertheless, there are many challenges that face us and Pan-African unity is one of them. That's why Newborn follows 10 heroes from different tribes across Africa joining hands. Meanwhile, the villain
Organdi is the physical manifestation of many of the problems that we see today: war, starvation, disease … I always loved comics for their symbolism. Superman, Goku, Tintin, these guys represent deep seeded aspects of their respective cultures. Even as a Nigerian, I had immense respect and admiration for the poignancy of these stories. Still, I've always felt like something was missing. What about my people? Will we ever get a chance to share our hopes and dreams?
One day the thought finally hit me, I'm an artist, why don't I just scratch my own itch? The process began with researching my own culture and history. At first, I was going to focus solely on Nigeria but as I did my research I began to learn about our neighbours and then our neighbours neighbours and then our neighbours neighbours neighbours and then … well, I'm sure you get the idea.
Eventually, Newborn Saga was born (no pun intended). What we've tried to do is mesh history, mythology and contemporary issues into one epic fantasy adventure. We've been very subtle about how we layer in the symbolism if you're just looking to watch people beat each other you'll still have fun. On the other hand, if you're interested in looking beneath the surface New Born Saga is a treasure trove of different symbols and allegories that encompass different aspects of African culture.
Ok, if you've read this far I'm sure you know what coming next. This is the part where I ask you to pre-order the graphic novel, spread the word and do a Newborn Saga inspired flash mob. Okay, I'm joking about the last part (not really). But really guys, how often do you hear Africa, comics and fantasy in the same sentence?
One last thing, even though New Born Saga represents my dream for Africa it is not just for Africans. In the same way that I've fallen in love with comics from the Europe, America and Asia, I hope non-African readers will give this comic a chance.
Newborn Saga comes out this April but you can pre-order the Graphic novel today on Kugali, a digital platform for African comics. Issue 0 is already out and is available for free. Also here's a little sneak peek of what's in store. ---
---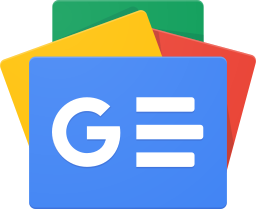 Stay up-to-date and support the site by following Bleeding Cool on Google News today!