Nightmare World Omnibus Courtesy Of Devil's Due/1First's February 2018 Solicits
Nightmare World Omnibus, a massive anthology funded on Kickstarter, is coming out this February courtesy of Devil's Due/1First. It is a Lovecraft-inspired collection of intertwining stories in the Cthulhu vein.
Also, Malefic continues its run. Check out more details on both projects below. MALEFIC #6 (OF 8)
(W) Dan Schaffer (A) David Miller (CA) Dan Schaffer
As Doctor Freust's methods continue to backfire, she is forced to improvise with increasingly bizarre treatments. When an inmate's demonic multiple personality literally raises hell in her own cell, Freust switches from psychology to old school religion to keep the situation under control. But her moment of victory is short lived when a new inmate arrives determined to unravel all her hard work — and her mind. (STL071938)
28pgs, B&W (6 of 8) SRP: $4.99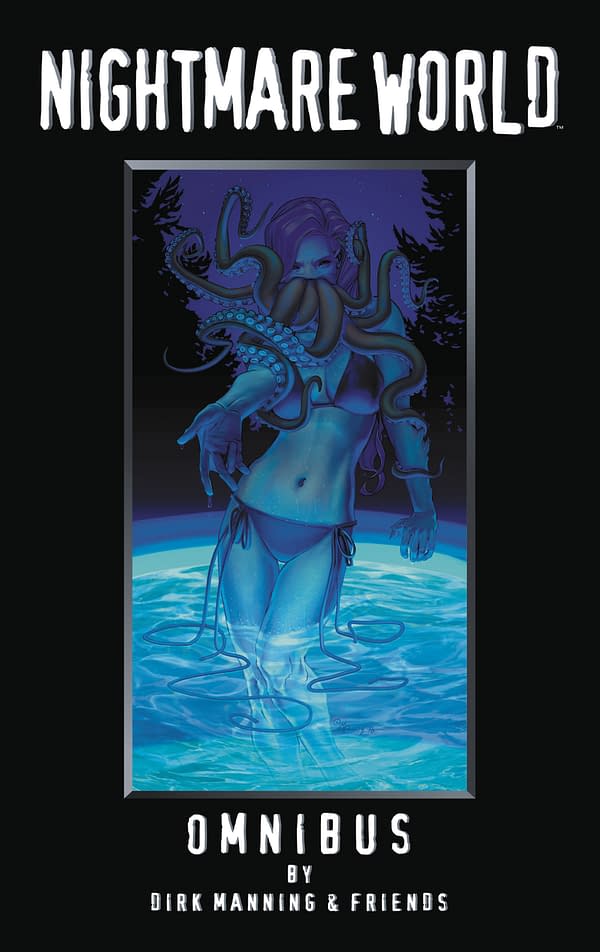 NIGHTMARE WORLD OMNIBUS
Fifty-two stand-alone genre-hopping horror stories all intertwine into one epic tale of Lovecraftian proportions, proving Nightmare World to be the most ambitious horror anthology of a generation. Tales of ghosts, Cthulhu, demons, zombies, killers, and the Devil himself haunt this massive prestige edition hardcover perfect for any horror comic fan. (STL071939)
SC, 7×10, 520pgs, FC SRP: $69.99