Grayson Ch-Ch-Changes, And More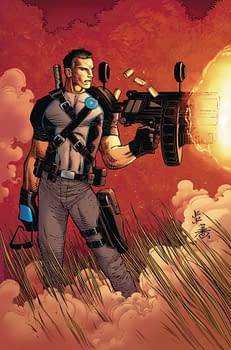 Last week we told you how an upcoming issue of Daredevil had completely changed from its solicitation.
Well Grayson #19 by Jackson Lanning and Collin Kelly was solicited for this month drawn by Carmine Di Guandomenico
It's the ultimate spy showdown! Civil war has broken out at Spyral, with Dick Grayson stuck in the middle. When true allegiances are revealed, which agents will be left standing—if any?
Well, instead it will be drawn by Roge Antonio and is now described thus,
The spy stands alone. Grayson must go rogue from all his former allies, find the truth within the web of lies, and take down Spyral once and for all.
Oh and well as issue 12, Secret Six #13 is now drawn by Tom Derenick as well, instead of Dale Eaglesham.
Ms Marvel #7 will be by Adrian Alphona, not Takeshi Miyazawa.
And Squadron Supreme #6 will seen the solicited artist Leonard Kirk joined by Paolo Villanelli.