Master Splinter and Oroku Karai are negotiating for her peaceful assumption of control over the Foot Clan, but outside forces may taint the already fragile peace between the two teams.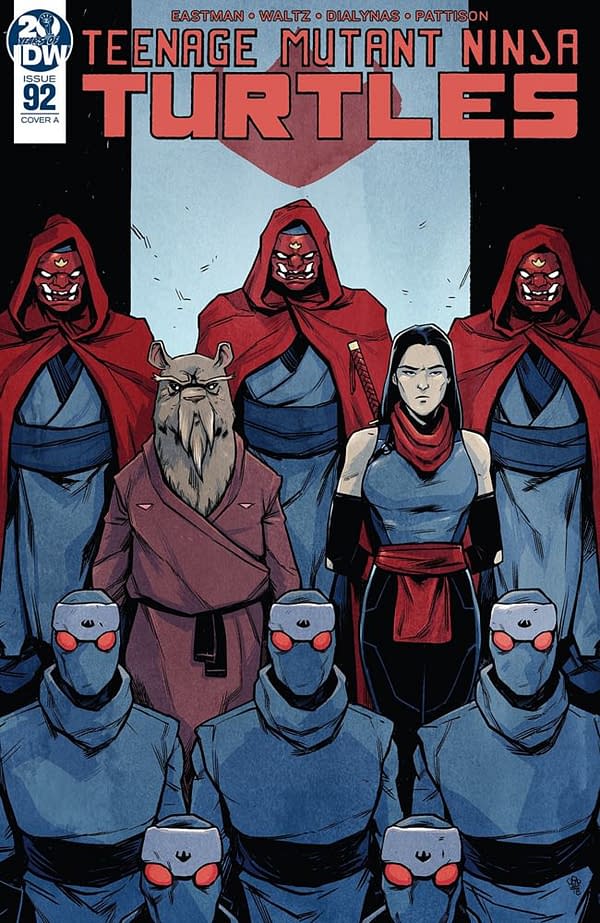 Somehow, Teenage Mutant Ninja Turtles #92 manages to maintain an entertaining pace, despite the bulk of the issue revolving around said negotiations. Karai is growing impatient as Splinter insists on removing a potential source of Foot Clan recruitment, but the wiseacre comments from Raph and Mikey keep things light.
Other factors could contribute to a failed resolution between the two clan leaders, as Metalhead negotiates for upgrades with the Earth Protection Force, and Hob is escalating tensions between humans and the Mutanimals. Meanwhile, Baxter Stockman is running for public office, and might actually win!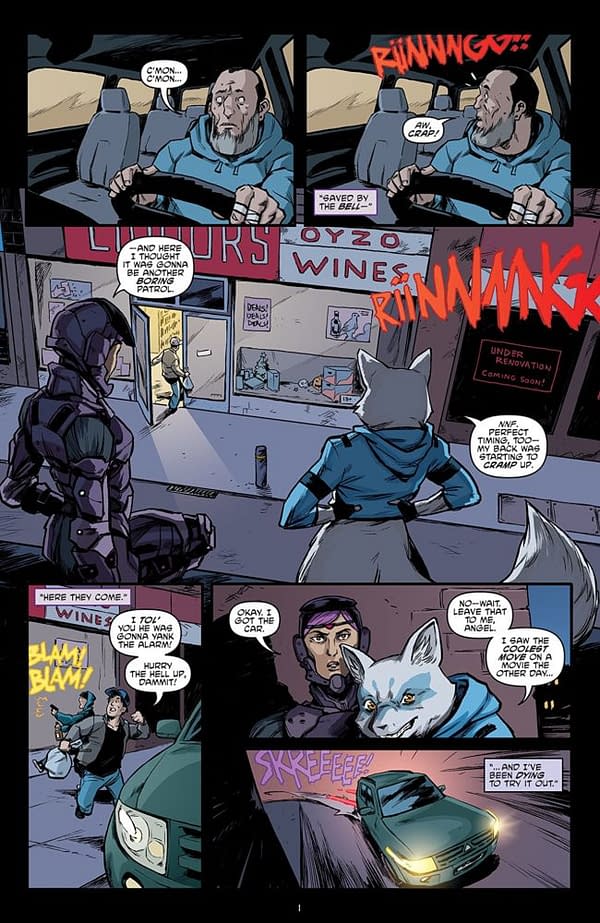 The story, from Bobby Curnow, Tom Waltz, and TMNT co-creator Kevin Eastman is a large, sprawling affair, but manages to keep the cumbersome political plot moving along by cutting back and forth between the different players in New York City.
The art from Michael Dialynas is pretty much what you've come to expect from TMNT, with cool monsters and ninjas populating every page. The few action scenes in this issue have a good flow to them, and are easy to follow. It's nothing ground-breaking by any means, but it hits all of the nostalgia points that people who grew up on TMNT are looking for, and will certainly excite younger readers.
Ronda Pattison's color work is a great complement to the art, and feels like classic Turtles.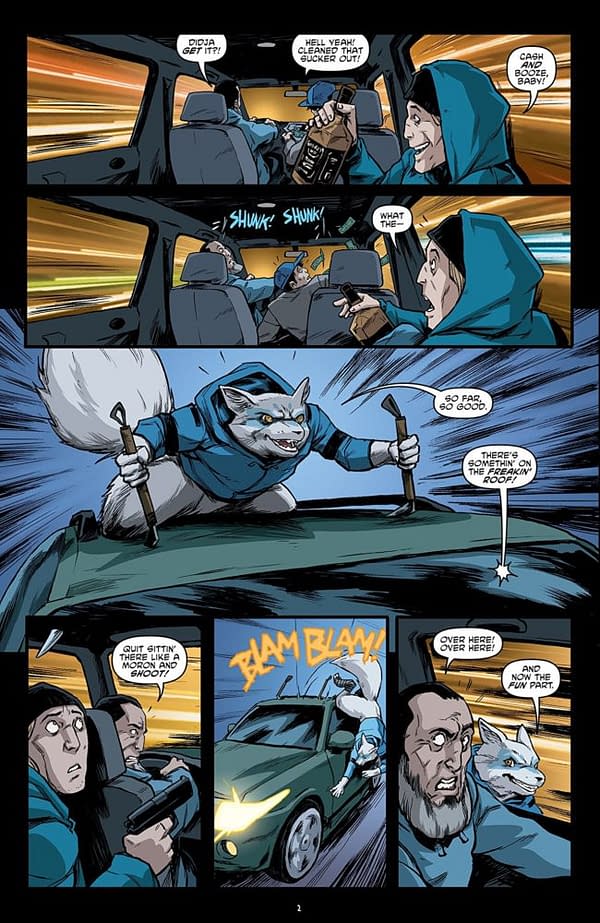 Just like the original Teenage Mutant Ninja Turtles books in the 1980's, the new series is probably best for teens and adults. Younger kids would probably get bored with the political intrigue, but the monsters and mutated animals should be fun for anyone.
As an ongoing continuation of the TMNT mythos, though, this is great stuff. If you've been following Leo, Donnie, Raph, and Mike for any amount of time, this is highly recommended.
SUMMARY: Story by: Kevin Eastman, Bobby Curnow, and Tom Waltz; Script: Tom Waltz; Art: Michael Dialynas; Colors: Ronda Pattison; Letters: Shawn Lee; Editor: Bobby Curnow; Publisher: IDW Publishing; Release Date: March 20, 2019; Cover Price: $3.99; 32 pages.
Enjoyed this article? Share it!