Posted in: Comics | Tagged:
---
Now DC Comics Design Swamp Thing to Look Like Alan Moore
Alan Moore doesn't want anything to do with DC Comics. I think he has made that clear over the years.
There are many reasons. DC Comics not choosing to renegotiate the Watchmen and V For Vendetta contracts after it was made clear that they had no intention of returning the rights as was originally agreed by both parties is a big one but it's hardly the only one. Then there seemed what Alan Moore saw as stalking, buying his then-publisher WildStorm, then breaking promises of non-interference with the ABC titles, then taking the tinest of lines he'd written for DC Comics in the past and turning them into epic crossovers, constantly churning and rechurning through his work rather than, as he saw it, making something new.
He asked for all money he earned by the DC TV shows and movies based on his work, Constantine, Watchmen and V For Vendetta, to be distributed to the co-creators of that work and not him, which he got. He asked for his name to be taken off such comics, which he didn't. And in recent months, we have seen his ABC characters Promethea and the Tom Strong family merge with the DC Universe, an unauthorised sequel to Watchmen, Doomsday Clock, being published after the prequels Before Watchmen and his pitch for Twilight Of The Superheroes stripped for parts. All while not doing the one thing he did approve of, the second half of the second season of Top 10 by Zander Cannon and Gene Ha.
He has described it as being stalked by a multinational global corporation.
And now? Well, we are to get another series of Justice League Dark. The first saw Alan Moore's co-creation John Constantine join a mystical superhero team, which really seemed to rankle against the idea of the character, something Peter Milligan really played up.
And now we have a new Justice League Dark, led by Wonder Woman, alongside Detective Chimp, Zatanna and Man-Bat. And not with a John Constantine, but a Swamp Thing, a character Alan Moore became associated with after he transformed the character from a low seller to a big seller, his first job for DC Comics.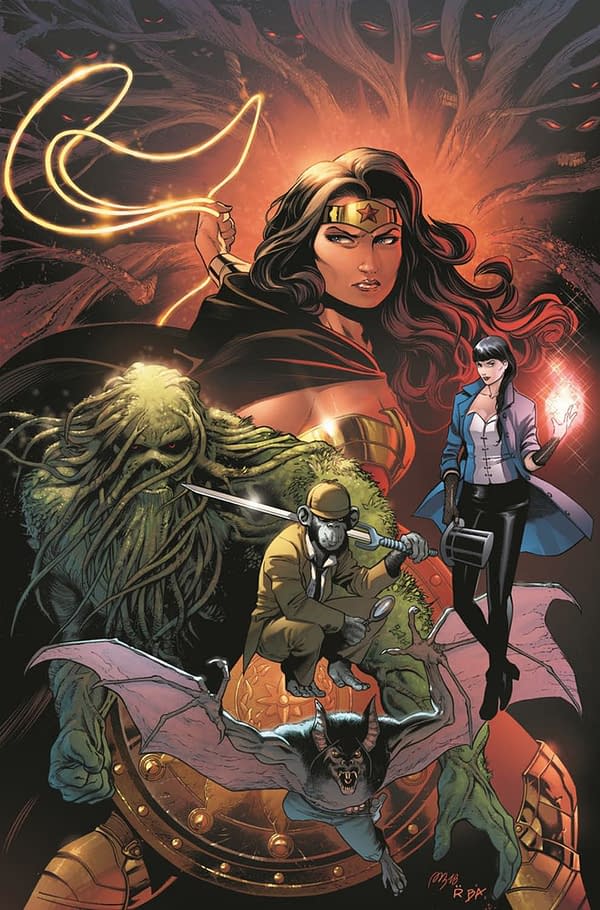 And now redesigned… to look like a bit like Alan Moore.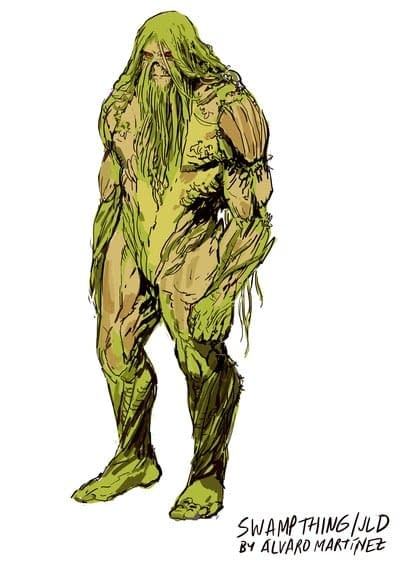 The beard. The hair. The scowl of resignation as DC Comics put Watchmen out in yet another version, maybe The Dayglo Edition, then follow it with a Watchmen Vs. Doom Patrol maxi-series by Grant Morrison.
It's not just a trick of the light. Played for and got…
---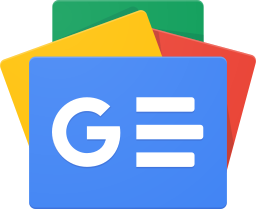 Stay up-to-date and support the site by following Bleeding Cool on Google News today!