NYCC: Authenticity is King on Social Media!
At the"Social Media Optimization for Comic Book Creators" panel, Buddy Scalera, the head of Comic Book School brought comics creators Jason Liebig, Ruthann Thompson, Kasey Pierce and Brian Pulido to talk branding.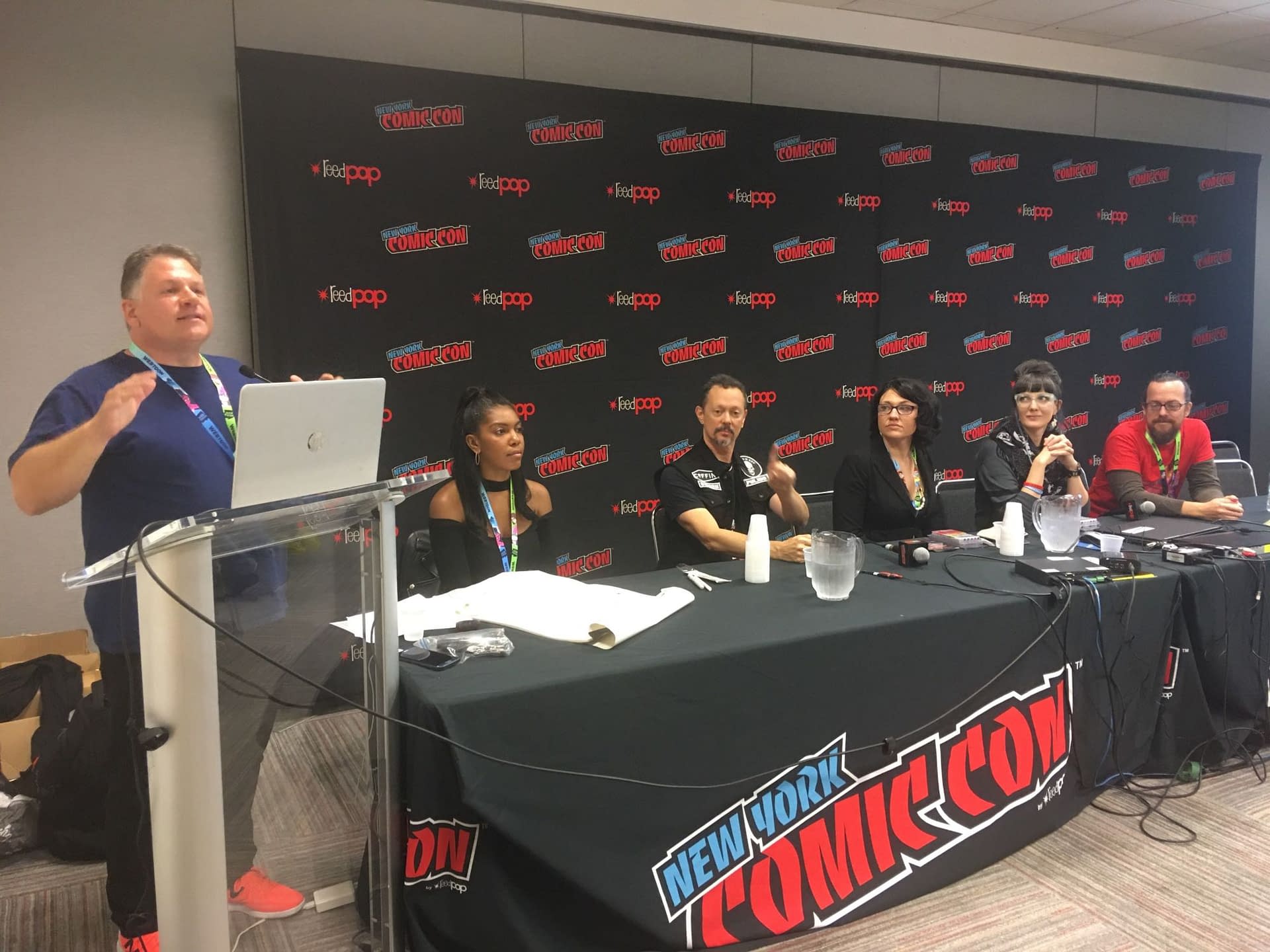 Be Yourself. Be Authentic. Authenticity is Key.
Jason said, "Be your authentic self. That is the most valuable asset you have in 2019."
Being on social media is ultimately a performance, but you should still be a version of yourself. That is what people respond and relate to. Never try to fake a persona or pretend to be what you're not.
Kasey said, "Our fan base grew around doing what we love."
Jason showed a post where he commissioned a female artist to draw a female baseball player to update a brand's image. He updated the brand's approach from outdated editorial attitudes stuck in 1950s. Give a brand it's biggest boost in years.
Kasey said you should keep your link in the bio for a month, but keep updating your bio on Twitter.
She also pointed out that only the first 4-6 hashtags are picked up by algorithms.
Jason stressed you should get as much community engagement as possible, follow hashtags and respond to posts talking about it to engage the community.
Kasey said you should capitalise the first letters on hashtags.
On Posting Videos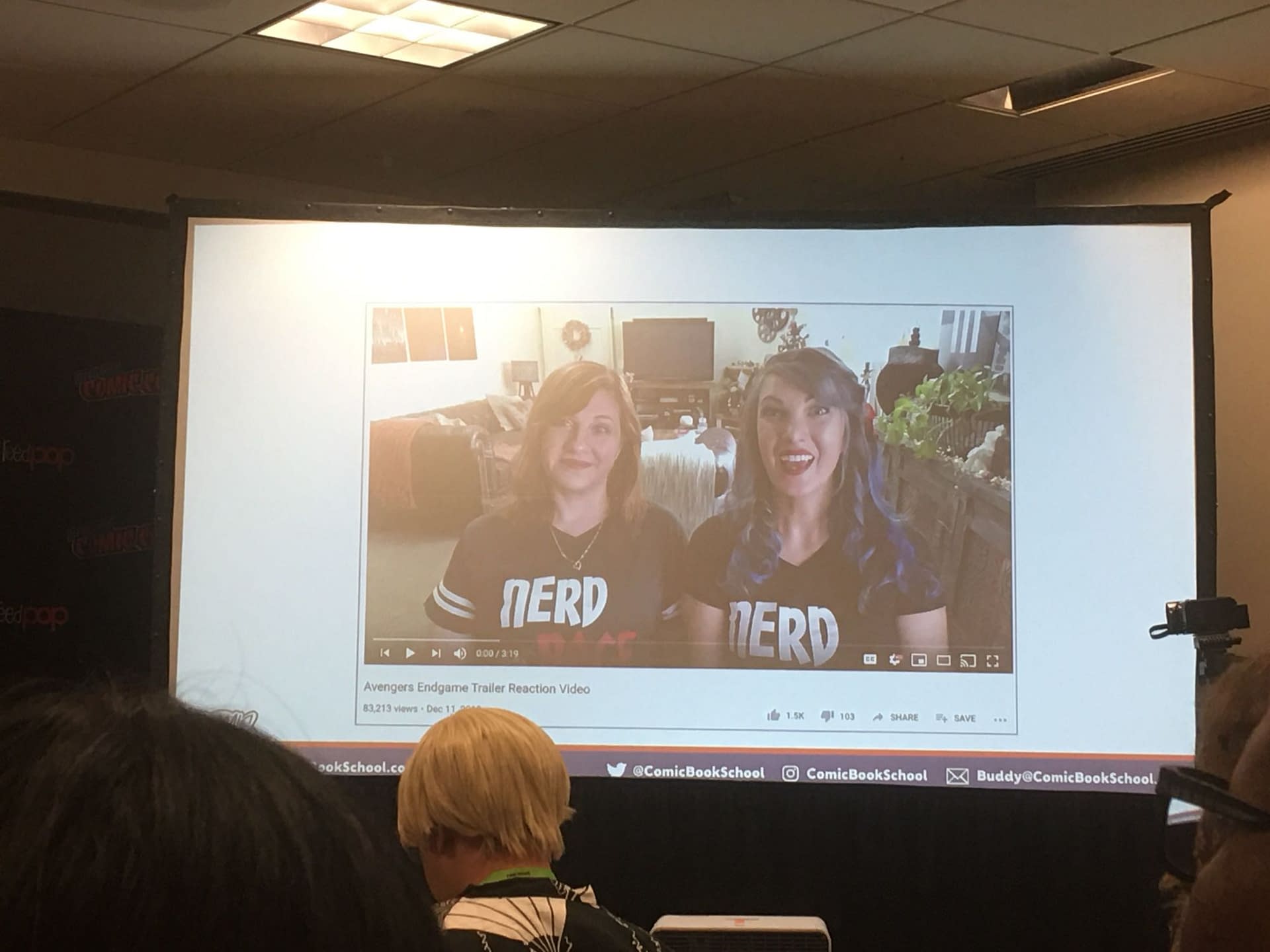 Ruthann geek talked about how Geek Chic discovered what videos drew the most hits. Live-streams were especially popular. People go nuts for reaction videos, especially for trailers.
She filmed a video where she and her co-host reacted to Black Widow's blonde hair and the video went viral.
Production values don't need to be too slick or high-end. Less high production values feel more authentic.
She suggested you find your brand and pursue it accordinglye. Unboxing videos, live read videos, livestreams are all popular.
Brian Pulido stressed you should be authentic but it's still performance. You need to decide how to present yourself. Whining about your life isn't good but presenting it as facing a challenge works. Be entertaining despite life's aches and pains.
On Posting Personal Stories
Buddy brought up the times a creator posted a personal story, even painful ones, and how affected their communities.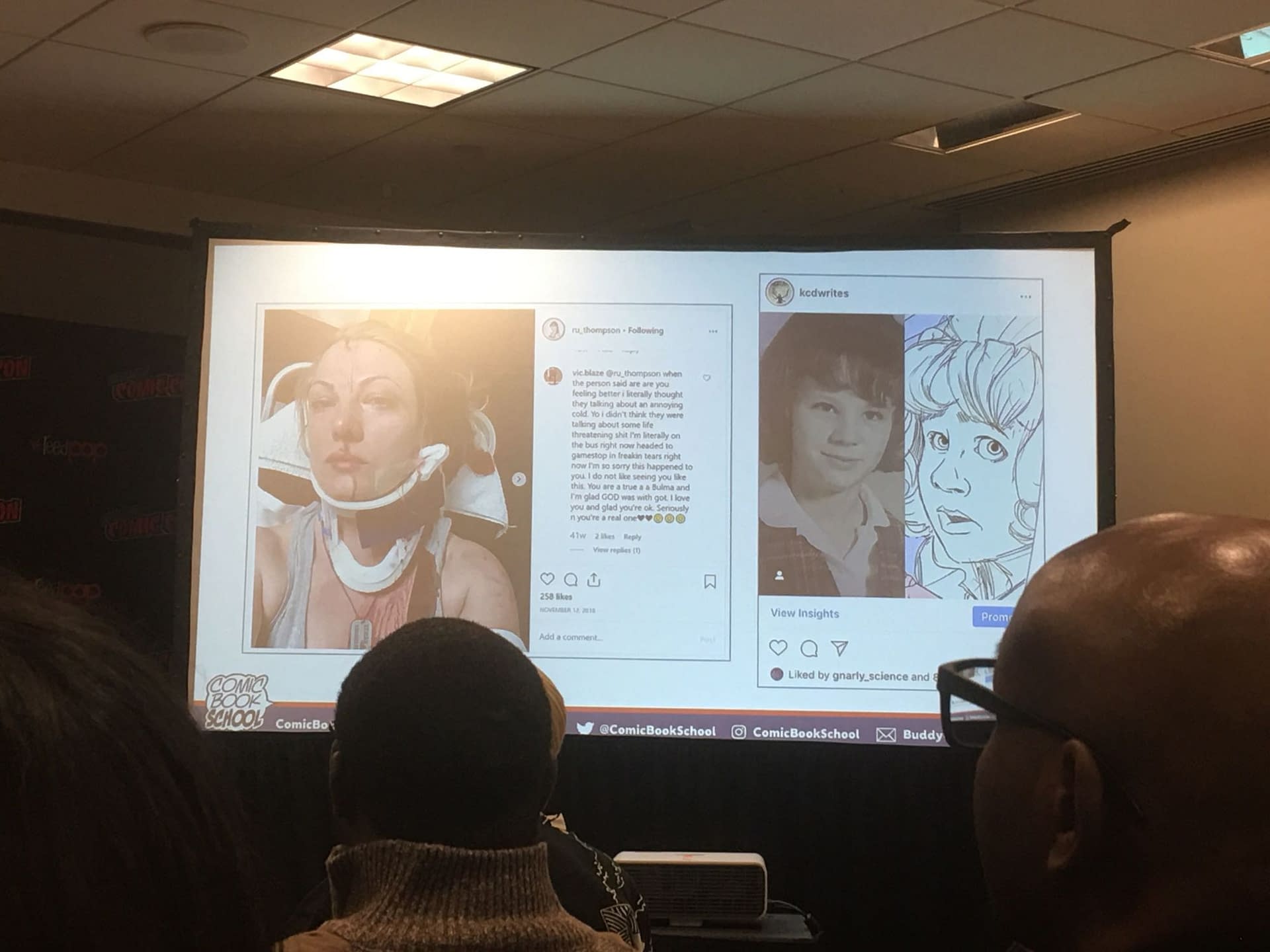 RuthAnn posted about her carjacking and aftermath, including a selfie of herself on a stretcher being loaded into an ambulance. She did it just to let community know she was okay and apologize and say she fought. She punched the thief who pistol-whipped her and broke his glasses, driving him to walk away.
Buddy said it felt awkward and hard to "like" post but he did it to show support.
Kasey posted about her mother's Alzheimer's. She said that posting about going through difficult times helps with coping with trauma.
She was writing paranormal space opera while also caring for her ailing mother. This was reflected in her comic. It was her way of making art from pain as she watched her mother suffer from Alzheimer's. It is a way to tell people "You are never alone." She received emotional support from followers. Some of them posted about caring for loved ones who also suffered from Alzheimer's and
Buddy said this is about connecting with people. Again, it was about Community.
"I hire the best artists with hopes it connects with our audience," Brian said.
Social media drove people to his booth at cons where he sold loads of books and merchandise.
Jason's tips on personal branding: be consistent in your message and posting, and always stay
All the panelist agreed it was best to have a regular posting schedule.
Jason talked about Jim Mahfood, whose comics work had dried up some years ago. He was all set to get a regular job until he started posting regularly on Instagram. Eventually Nike saw his feed and hired him for their campaign.