 Debuting at New York Comic Con…
Title: Z-Girl and the 4 Tigers #2
Creators: Kirk Manley and Jeff Marsick with Euan Mactavish on colors
Publisher: Studio Z
Available: Booth #2950 (Small Press area)
High concept: The trail of the 13th tablet of Gilgamesh leads Z-Girl and her team to Nineveh, Iraq where they unearth something far more sinister than they were expecting. In Chicago, Valerie Tardiff begins learning the ways of the Red Tiger spirit. Meanwhile, lurking in the shadows is a mysterious cabal whose own world-dominating quest has put them on a collision course with our heroes. And witness the debut of…the bionic yeti!
Format: Single issue, 36 pages, colour

Price: $5.00

What's the website: http://www.ZGirl.org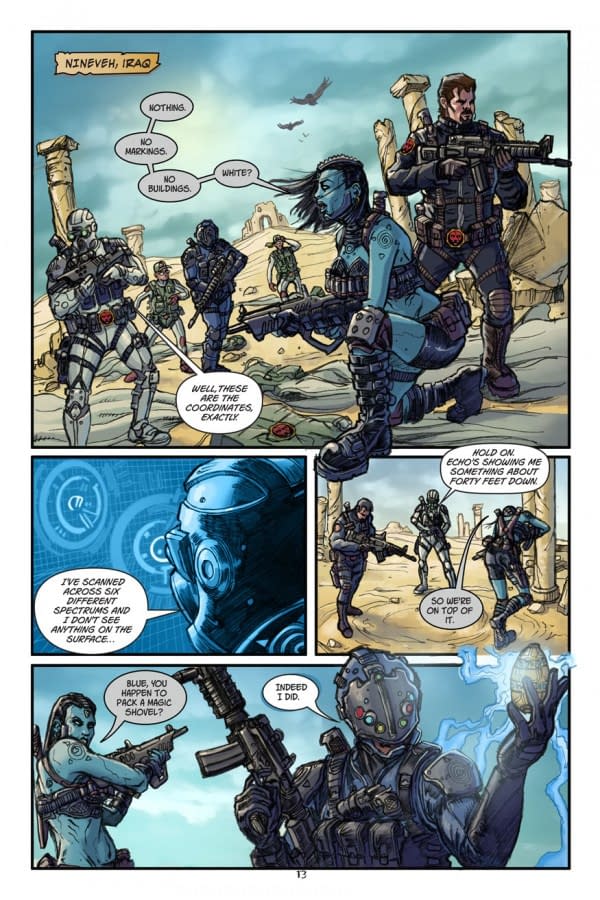 Enjoyed this article? Share it!