Breaking out of the Marvel panel right now… will be updating info shortly.
All-New Invaders #1 by Robinson and Pugh – January "The author, Jim Robinson, loves golden age heroes but didn't want to do stories set in World War II. He's doing new stories set in the present, based on an event that happened in the past with the Kree on Earth."
Iron Patriot #1 by Kot and Brown – There's something that happens in Secret Avengers that leads up to this. Rhodey decides to protect the home front. He's a character that, when I look at him, I've always thought of him as that he comes across as an Iron Man duplicate and this concept really makes him feel like his own guys." – Mark Paniccia
Ghost Rider series by Smith and Tradd Moore
Silver Surfer from Dan Slott and Michael Allred
Inhumanity one shots, Medusa from Matt Fraction and Nick Bradshaw and Spider-Man in January.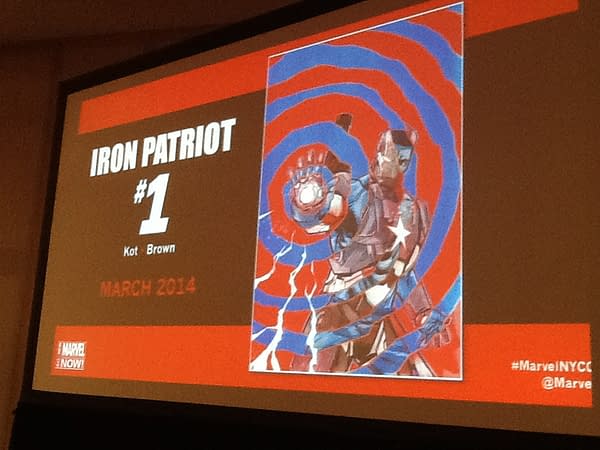 Enjoyed this article? Share it!