NYCC – The Vertigo Visions Panel Josh Kopin reports for Bleeding Cool from New York Comic Con.
The Vertigo panel began with a search for editor Karen Berger and, when she could not be found, Shelley Bond and Will Dennis got started by introducing the various panelists.
Karen walked in during the middle of the introductions, made a joke at her own expense, and announced that same date digital release was going to be rolled out for Vertigo titles "very soon," starting with Jeff Lemire's Sweet Tooth.
She then showed the cover art for issue #54 of Scalped, and Jason Aaron added that several characters die in that issue, that he's beginning to wrap up story lines started five years ago, and that the last arc is called "Trail's End." He also thanked the fans that have been with him from the very beginning, noting that, when he began the series five years ago, he and R.M. Guera were essentially unknown.
Berger then asked Douglas Rushkoff to speak about his January debuting graphic novel, A.D.D. The high concept is that Attention Deficit Disorder is "not a bug but instead an adaptive strategy," and the book follows a group of kids who are raised from "the time they are gametes" to be the ultimate game testers. The series, finished Rushkoff, is about "being able to see through entertainment culture."
Berger briefly spoke about a March debuting graphic novel called Going to Amerikay, written by Derek McCulloch and drawn by Colleen Doran, and praised Doran's work on the book and in general.
The Vertigo editor then moved on to Fables, mentioning that they have not given up on a television show, that they've gotten very close twice, and that she believes that, when it happens, it will be better then certain unnamed competition. She showed the cover for the series' Christmas issue, and mentioned that editor Shelley Bond had embargoed her from saying anything other than that "something terrible happens." This will be the first issue that Fables goes same day digital. She then moved on to the new, monthly Fables spinoff, Fairest, and asked artist Phil Jimenez, who is drawing the book's first arc and returning to Vertigo after a lengthy absence, about it. He said that the book "focuses on the ladies of the Fables universe," a remark that drew sizable applause, and that the first arc is a story about Ali Baba and Sleeping Beauty. Jimenez then spoke about how much he likes working with a "passionate" writer like Bill Willingham.
Berger than turned to Brian Azzerello's new series with Eduardo Risso, Spaceman. Azz made a point of mentioning that he thought Risso was "killing" the book, that the series is new and very different and that, except for the creative team, it is nothing like 100 Bullets.
"The people who have seen it," he added, "think it's better than 100 Bullets. I think that's bullshit." Karen Berger jumped in to add that the first issue is a dollar, and that digitally the book is going to be ninety-nine cents. "Do Vertigo a favor," closed Azzarello, "make it outsell Justice League."
Chris Robeson then spoke momentarily about iZombie, and not so subtly revealed something about the character Spot. After a brief discussion with Berger about the fact that one of the things his main character, Gwen, does is dig up corpses and eat them, Robeson added that iZombie, in his head, is an all-ages book.
Karen then gave the floor to writer Marzena Sowa and her husband, illustrator Sylvain Savoia to talk about their book "Marzi," which is a memoir of Sowa's childhood in Communist Poland, and was originally published in French.
Former The Source editor-in-chief Selwin Hinds then spoke about his new book Voodoo Child, which is being drawn by Dennis Cowan, initially saying simply that "Voodoo Child is a story about a city and woman," and then elaborating that the city is New Orleans, and that the woman is Dominique Laveau, who has been falsely accused of upsetting the city's delicate balance of power between natural and supernatural. He hoped, he added, to "do for voodoo what Mike Carey did for Christianity with Lucifer," and that "this is not your grandmother's voodoo story."
Vertigo editor Will Dennis then spoke about Paul Cornell and Ryan Kelly's new series Saucer Country. He called it "a cross between The West Wing and the X-Files."
Berger turned to The Unwritten's new arc, explaining that the book is going to ship twice a month for the next five months, and that every full numbered issue is going to move the plot of the book forward, while every half issue will focus on an individual member of the book's cast.
She then asked Jeff Lemire to speak about his collaboration with Matt Kindt for the next three issues of Sweet Tooth, and he explained that those issues are set in the story's past, and tell the origin of the book's plague. He added that he will return to art duties with issue #29, and that the story will begin moving to its conclusion, probably at issue #40 or #45.
Berger then announced a Hellblazer Annual written by Peter Milligan and drawn by Simon Bisley. She then turned to A Flight of Angels, a book conceived and painted Rebecca Guay, and written in collaboration with writers including Bill Willingham and Holly Black.
Scott Snyder concluded the discussion of Vertigo's monthlies by describing the series's move into the Fifties and the character at the center of American Vampire's new arc, named "Travis Kidd," who is "like Van Helsing." The story is framed by a car race, like the one in Rebel Without a Cause.
Berger then ended the presentation portion of the panel by talking about Vertigo's adaptation of Steig Larsson's popular Millennium trilogy, saying that it was only the second adaptation the imprint had ever done. Each novel is going to be adopted into two graphic novels, starting with The Girl With The Dragon Tattoo in 2012. Creators will be announced shortly.
[Rich adds, unless Depuis have beaten them to it!]
---
---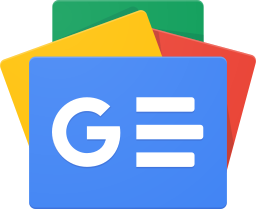 Stay up-to-date and support the site by following Bleeding Cool on Google News today!