Off-Registration is a different kind of digital comic anthology. There is no specific theme other than showcasing the talents of creators. The format that Publisher April Brown and Editor Scott O. Brown have come up with is pretty simple. They do an interview, show four or five short comic stories, throw in a couple reviews and a very nice cover on the top. They put all this out for free, with each issue being available across multiple platforms so you aren't stuck having to go with one specific DRM.
The issues so far have included: Pat Mills (American Reaper), Joe Caramagna (The Further Travels Of Wyatt Earp), Fred Van Lente (Action Philosophers) and Horacio Lalia (The Tell-Tale Heart) with covers by Daniel Govar (Azure).
Their Kickstarter goal is only $3,000 with the funds being geared towards future issues and an updated website. The idea being to keep the books free for all to enjoy. Incentives include cover prints, advanced copies of new books by Horacio Lalia and Carlos Diaz, and low-cost advertisements in upcoming issues.
Check out the following issues for free: Issue One and Issue Three. Issue two is also available for free but you have to sign up as there is some explicit content. The following are the covers by Govar: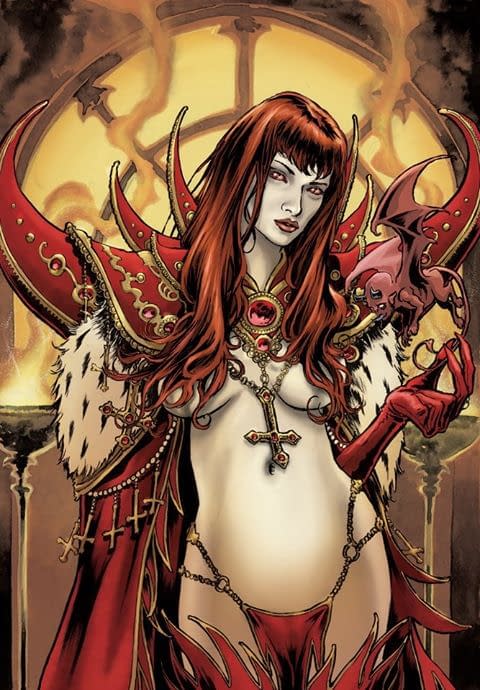 Enjoyed this article? Share it!