One Day Northstar Will Look Left
Alpha Flight Collector, as part of a diatribe against how Northstar is repeatedly and lazily treated in X-Men titles notes that in the last issue of Uncanny X-Men, Northstar's close ups are almot identical… and sees a trend of left looking hair gaps in his previous, as if the artist Greg Land is using the same reference shot every time he draws Northstar. Either that or all that superspeeding has given him a crick in his neck.
Uncanny X-Men 508
Uncanny X-Men 511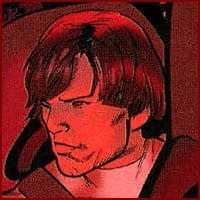 Uncanny X-Men 530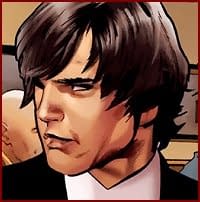 Twice in Uncanny X-Men 533
That's a bit harsh Northstar, I mean how do you plagiarise yourself? Hmmm?