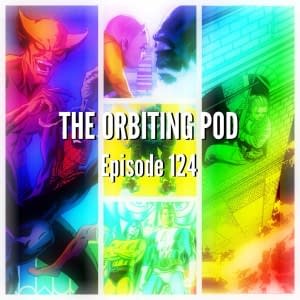 [audio:http://www.orbitalcomics.com/podpress_trac/web/9335/0/orbital-podcast124.mp3]
Robin Harman writes;
Welcome to Episode 124 of The Orbiting Pod!
This week, we face our past with Red Sonja #2, blast off with Invincible Haggard West, shoot for the stars with Infinity #1, capture lightning with T.H.U.N.D.E.R. Agents #1, float on with Great Pacific #9, show some brotherly love Superior Spider-Man Team Up #2 & Scarlet Spider #20 and much more!
We were also fortunate to have Peter Hogan in store for a signing, following which he chatted to Chris about Resident Alien & the new Tom Strong book!
Follow us on Twitter:
The Podcast – @theorbitingpod
Chris – @popculturehound
Robin – @rjharman
Taylor – @capelessT
Adam – @thsheridans
Or be our friend on Facebook!
…and remember to subscribe on iTunes!