Posted in: Comics | Tagged: Comics, dynamite, entertainment, jimmy broxton, paul cornell, vampirella
---
Is Paul Cornell Having Vampirella Go Through A Mid-Life Crisis?
With the relaunch of Vampirella and the 90K plus order #0 issue by Paul Cornell and Jimmy Broxton, I thought I would follow up last months interview with a quick few questions about the first issue. Reading over Cornell's answers, it almost seems like Vampirella is having a mid-life crisis. She's drastically changing her style and trying to figure out who she is… that sounds about right. The cover art provide here are from Philip Tan, J. Scott Campbell, Joseph Michael Linsner, Broxton and a cosplay cover.
DAN WICKLINE: Let's start with where Vampirella is mentally / emotionally as this first issue kicks off. Assuming the reader didn't pick up the #0 issue. Who is this Vampirella that is ascending as the story begins?
PAUL CORNELL: She's lost, unsure of herself, doesn't know how she got here, but is determined to get out into the world and discover why there are prophecies about her. DW: There are a lot of life / death and Heaven / Hell elements going on in this issue with the first things Vampirella sees as she comes out of the catacombs being mechanized angels… Is this all part of the overall theme of the new series? What are the angels searching for when they find her?
PC: That's very much part of the theme of the series. The mech angels are pursuing the rebels we saw last issue. DW: Vampirella moves on to a city that is very different than any we've seen before and meets Vicki, who will be her guide. Through Vicki we see what is considered normal, but it definitely wouldn't be normal to the readers. What can you tell us about this city and how it works? Is it in fact New York?
PC: It's not New York, it's on the other coast, a city made by the complete victory of money over people. And once that happens, history kind of ceases. DW: You seem to want the city and its inhabitants to be visually extreme while taking Vampirella to an almost subtle place. Was this more of a story idea or was it influenced by your artist Jimmy Broxton?
PC: I just thought subtlety would suit her, and would be unusual, and the choice of Jimmy was because he can bring that. DW: Vampirella has been around for over four decades. What is it about the character that you think are her strength? And how are you playing those up in this new series?
PC: She's been so many different people. I'm bringing them all together into one person, which often happens to real people too, as they hit 40.
DW: Can you give us any teasers about the rest of the series to get fans excited?
PC: It gets really quite indescribably violent and certain points. There's a splash of camp, and we try to remain funny.
---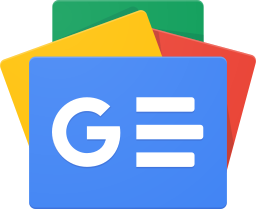 Stay up-to-date and support the site by following Bleeding Cool on Google News today!