Preview: League Of Extraordinary Gentlemen: Century 2009
Here are some early looks at the upcoming League Of Extraordinary Gentlemen: Century: 2009 by Alan Moore and Kevin O'Neill to be published in June. I've tried to summon my inner Jess Nevins… do feel free to join in.
A rusted ruined Martain ship from the Martian invasion of Earth, in LOEG II. The Treens Out graffiti refers to the Venusian race led by The Mekon in Dan Dare, and also resembles the racist "Pakis Out" or "Blacks Out". The "Your Dad" pointing to a spunky cock may refer to the Mary Whitehouse Experience's History Today sketches with a couple of professors taunting each other in childish terms. "That's your dad, that is. That's you."
The police are resembling Judge Dredd a little. Note the symbol on their shields resembles those of the Norsefire Party from the V For Vendetta movie, and also Adenoid Hynkel's double cross. Edmonton was the home suburb of Frank Spencer, and Chas & Dave sang a song about it… Queequeg was a character from Moby Dick, an island native and cannibal who had joined the crew, and friend of Ishmael who we saw in the original LOEG. It is also the name of the coffee chain in Deus Ex: Invisible War.
Driveshaft is the fictional band in Lost that Charlie is a member of. "Oh Who Cares" echoes Nevermind by Nirvana. Fur Q is the rapper created for a sketch in The Day Today by Chris Morris who sampled Phil Collins. NWH are the parody band N-ggers With Hats from Fear Of A Black Hat, "Scratch My Bitch" replaces "Smack My Bitch Up". Note the Hynkel cross as graffiti. Massive Genius was a rapper played by Bokeem Woodbine in The Sopranos. And is that Stringer Bell and Slim Charles at the bottom?
This is just a start… what else can you identify?
---
---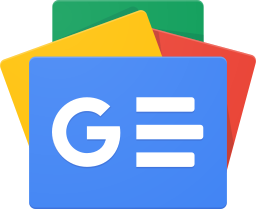 Stay up-to-date and support the site by following Bleeding Cool on Google News today!