In Solo: A Star Wars Story, Han Solo was given a first love, and in Marvel Comics' Star War series, he was given a first wife. So it's about time Princess Leia gets her romantic backstory filled out. After all, her first makeout session couldn't have been with her brother.
Thankfully, Line Manga has announced a new Princess Leia comic by Haruichi starring Leia as a 16-year-old training to become ruler of Alderaan when she falls in love with a boy named Kia. The first issue is set to come out on May the Fourth. Unfortunately, Line Manga is only available in Japan, so you may have to pay for an expensive flight if you want to partake, as we can't think of any other way you could get your hands on something that's geo-blocked.
Anime News Network reported the news in English based on a blog post from Line Manga, and they translate the title, Star Wars: Leia Ōjo no Shiren, as "Leia: Princess Test." Google translate does a less adequate job on the comic's tagline, which Google deciphers as "Growth and first love of Princess Leia with beauty and strength!"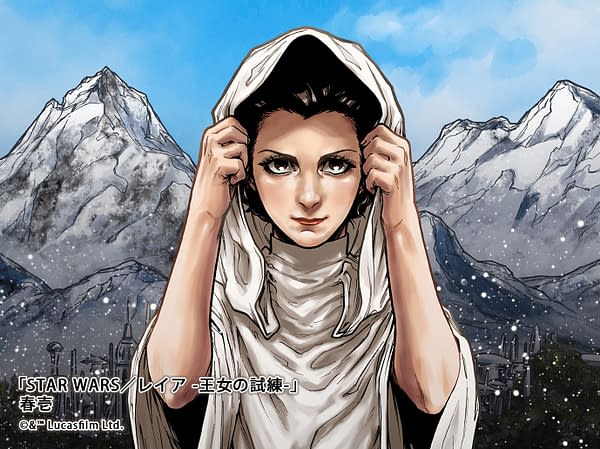 Enjoyed this article? Share it!