Posted in: Comics | Tagged: becky cloonan, Comics, Declan Shalvey, Jordie Bellaire, kris anka, marvel, matthew wilson, Review, The Punisher
---
Punisher #13 Review – Surprising Heart In A Problematic Character
Punisher #13 by Becky Cloonan, Kris Anka and Matt Wilson is a self-contained tale that contains a surprising amount of heart and also relatively bloodless for a Punisher story. Which for me is a good thing.
Let me be straight-up here: I hate the Punisher. The whole concept of the character bugs me. That's not to say there haven't been times the character can be done well or interesting (the version of the character in Netflix's Daredevil is a really deep and interesting take on the character), but a lot of the time he is basically revenge porn, or even torture porn, and I personally find that tacky.
Moreover, he is problematic as hell. Now, anything we like is going to be problematic to some extent, the very concept of superheroes has problematic elements. But I find the Punisher especially troublesome because of how he's often described. He's often put down as a vigilante, or anti-hero, or loner. When he's not: he's a terrorist. His war may be aimed at criminality, but it often spills over, and he terrifies everyone. The character is the literal comics interpretation of the troublesome media hypocrisy we see today when violence on a Punisher scale gets a duality of coverage dependent, seemingly, entirely on the religion and ethnicity of the one who commits it.
So yeah, I would not normally pick up a copy of The Punisher. But I like Becky Cloonan's work, and I am a particular fan of the work of Kris Anka, so I decided to give this one a shot.
And amazingly, I quite liked this issue. As I mentioned, this issue is relatively bloodless. There's a few brutal action sequences that are frenetic and top notch, but I think Frank Castle only actually kills one person on panel.
Instead, Cloonan has constructed a story that is much more about the threat of Frank Castle. How the mere threat of the Punisher for many is enough, and how Frank's vengeance is deeply impersonal. When a character asks if his plan was to save her, he points out it wasn't: he just wanted his property back.
This is expertly illustrated in the artwork. Frank Castle cuts an immensely imposing figure in the story, generally looking bigger and broader than pretty much every other character in the issue. Moreover, for much of the issue the Punisher's face is almost entirely shrouded in deep shadow, inscrutable and dark. We get a Punisher who is like a threat looming through people's lives, and ultimately of extreme karma that leads to heavy injury and yes, death to those most deserving of it.
---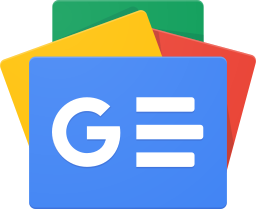 Stay up-to-date and support the site by following Bleeding Cool on Google News today!