Punk's Not Dead #5 Review: Dorothy's Grand 1960's Adventure
We learn Dorothy's career from years ago. She used to be a freelance hunter of the paranormal who took frequent dips in the Fountain of Youth, but a particularly intense case aged her to look as she does now. This is when she joined up with the British government. In the present, Fergie and Sid return home, and the Oggy situation takes a turn.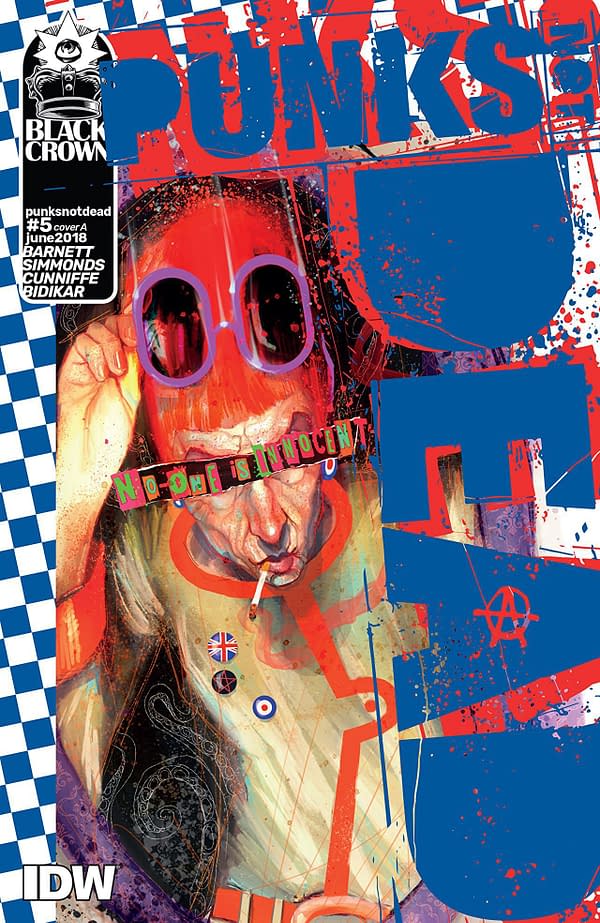 Dorothy is a great character, so it's nice to get more of her story and what led her to the present day. Making her sleep around with everyone has become an overused trope in such characters these days, but that's not a major complaint.
Her story is undoubtedly bizarre, as not many characters have the Fountain of Youth written into their backstory.
The pacing is quick too; we don't spend too long in any one scene. The comic turns drastically more intense in the present, with shadowy figures hunting Fergie and the stuff with Oggy.
There's not a lot more to say about the story of this one. It's not brilliant, but it's fun. The flow is good, and there are a handful of good one-liners. It's just a solid comic story.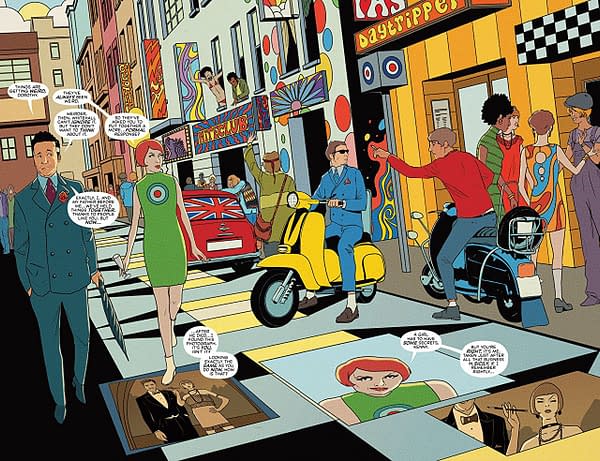 Martin Simmonds shakes up his art style for the scenes in the 1960's, and it's impressive to see an artist shake up their recognizable aesthetic so much. It's a flatter style that capitalizes on the groovy 1960's idea. When things need to get creepy, it can still get creepy. The section in the present returns to the normal comic style, and it still looks great. The colors, which were in part done by Dee Cunniffe,[user_id] are wild and contrasting throughout, thought to varying degrees depending on the era presented.
Punk's Not Dead #5 is another solid issue of the series, giving a fun backstory to one of its main characters. The flow is good, and the art remains among the comic's strongest assets. This one earns a recommendation. Check it out.