Queer, A Graphic History, From Icon Books In November Meg-John Barker is a British writer, academic and activist who specialises in sex and relationships. Baker told The Queerness,
I've got a book on queer coming out for Icon books in Autumn with illustrator Julia Scheele, followed by a sex advice book for them with sex educator Justin Hancock. Then I've got another book with Routledge on the psychology of sex, hopefully followed by a second edition of Rewriting the Rules fairly soon.

I'm getting increasingly into comics and zines so I hope to produce a few more zines over the rest of the year, including some of my own comics, and collaborations with other folks. I'd love to do a longer graphic book projects with my own comics in future, perhaps around my ideas on mental health and intersectionality. I'm also keen to write more about social versions of mindfulness, and about kindness and criticism. One long term goal is to write a mash-up between ghost stories and self-help calledEveryday Horrors!
Julia Scheele is a British comic book self-publisher with work also appearing in the likes of the Thought Bubble anthology, Solipsistic Pop, The Strumpet, Steak Night, Paper Science and ink+PAPER.
And that book they are working on together for Icon… Queer: A Graphic History.
Activist-academic Meg John Barker and cartoonist Julia Scheele illuminate the histories of queer thought and LGBTQ+ action in this groundbreaking non-fiction graphic novel. A kaleidoscope of characters from the diverse worlds of pop-culture, film, activism and academia guide us on a journey through the ideas, people and events that have shaped 'queer theory'.

From identity politics and gender roles to privilege and exclusion, Queerexplores how we came to view sex, gender and sexuality in the ways that we do; how these ideas get tangled up with our culture and our understanding of biology, psychology and sexology; and how these views have been disputed and challenged.

Along the way we look at key landmarks which shift our perspective of what's 'normal', such as Alfred Kinsey's view of sexuality as a spectrum between heterosexuality and homosexuality, Judith Butler's view of gendered behavior as a performance, the play Wicked, which reinterprets characters from The Wonderful Wizard of Oz, or moments in Casino Royale when we're invited to view James Bond with the kind of desiring gaze usually directed at female bodies in mainstream media.
Out in November. But here's a sneak peek… ---
---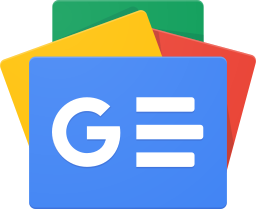 Stay up-to-date and support the site by following Bleeding Cool on Google News today!