Ram V's The Vigil To Debut This Week (Lazarus Planet Spoilers)
This week's Lazarus Planet introudces the new characters who will be making it big in Detective Comics next month, The Vigil.
---
The Vigil! In March, Ram V's Batman storyline Gotham Nocturne continues with artist Riccardo Federici in Detective Comics #1070. In "Fallen," the first chapter in this second act, Batman goes head-to-head with an Azmer demon, unaware that this demon is someone with a connection to Bruce Wayne. This issue also introduces The Vigil – a mysterious new team of characters called upon to investigate the Azmer sightings. But who are The Vigil, and are they on Batman's side?"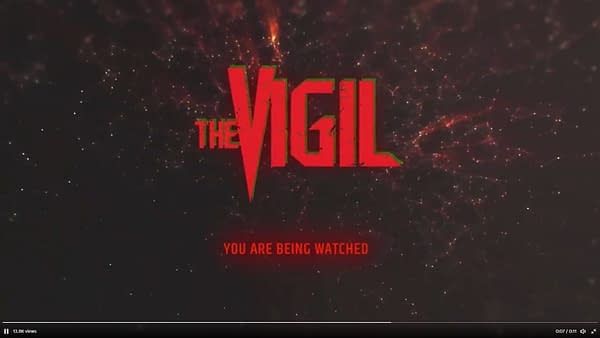 Ram V tweeted earlier, "1070 also has a little tease of "The Vigil" my upcoming project at DC!… To continue with The Vigil Sneaky peeks here's @kumar_sumit92
cover to Lazarus Planet: Next Evolution #1 – which features a couple of Vigil characters and the symbol on the cover!"
Well, it appears we may get an earlier clue on the inside as well, including their involvement with Red Hood, this coming Tuesday, in Lazarus Planet: Next Evolution #1, dealing with the aftereffect of all the Lazaruys juice falling down.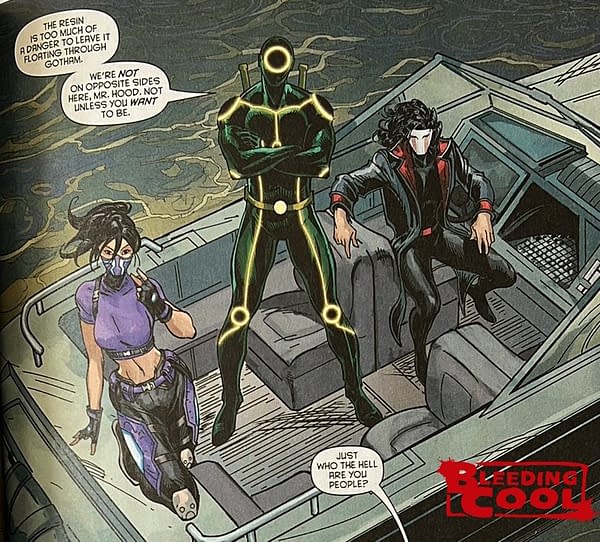 The Vigil are… keeping vigil.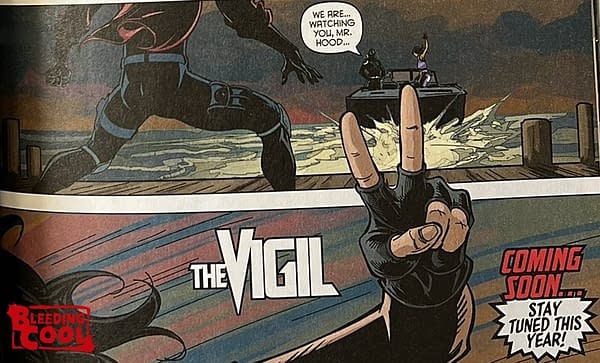 But who watches the watchmen? They have their own title logo too… might we get a The Vigil #1 in May or June? Possibly July? Lazarus Planet: Next Evolution #1 is published on Tuesday, though is available in some comic books stores who don't keep street dates.
LAZARUS PLANET NEXT EVOLUTION #1 (ONE SHOT) CVR E INC 1:25 SUMIT KUMAR CARD STOCK VAR
(W) Various (A) Various (CA) Sumit Kumar
HEROES WILL BE FORGED! Written by Ram V, Brandon T. Snider, Chuck Brown, and Delilah S. Dawson Art by Lalit Kumar, Laura Braga, Alitha Martinez and Mark Morales, and Ro Stein Good and bad, yin and yang…all sides of humanity will be transformed by the Lazarus event…and in the DC Universe one thing's for sure: heroes will always rise. In this special we'll explore some of the amazing new powers gifted to the freedom fighters of the future…and we'll see what perils these villain-vanquishing virtuosos will face. What secret does Flatline seek from the heart of Talia al Ghul's HQ? Can Red Canary bring order to an out-of-control city? What secret does the heroic Dead Eye hold that will haunt him forever? And enter into a brand-new legend with the fantastic debut of Vigil!
Retail: $5.99 In-Store Date: 2/7/2023
DETECTIVE COMICS #1070 CVR A EVAN CAGLE
(W) Ram V (A) Riccardo Federici (CA) Evan Cagle
The gothic opera crashes into a crescendo as Batman goes head-to-head with an Azmer demon…unaware that it is is someone in Bruce Wayne's life. Meanwhile, a mysterious team called the Vigil arrives to investigate the Azmer sightings—but who are the Vigil, and are they on Batman's side? Then, in the backup: With Mrs. Freeze only a pale image of the woman Victor Fries fell in love with—what is he to do now to save her?
Retail: $4.99 In-Store Date: 3/28/2023