Rebellion to Publish Pat Mills and Rafael Busóm Clúa's "Sugar Jones" Girls Comics in 2020
Pat Mills is best known as the founder of 2000AD and the co-creator of Judge Dredd – amongst many other works including Marshall Law, Charley's War and Punisher 2099. But his history in comics going much further back., such as writing for the British girls comic, Pink. This comes from a time when it was as expected for girls to read comics as boys, and IPC and DC Thompson published a raft of weekly anthology titles, full of heroines facing gloomy fates and escaping at the nick of time, along with lots of horror, supernatural threat, and misery. It was what sold, even though the stories were written by young men, who would rather than been working on the war titles. They included the likes of Pat Mills, John Wagner, Gerry Finley-Day, Malcolm Shaw, Charles Herring, Alan Grant and so many more.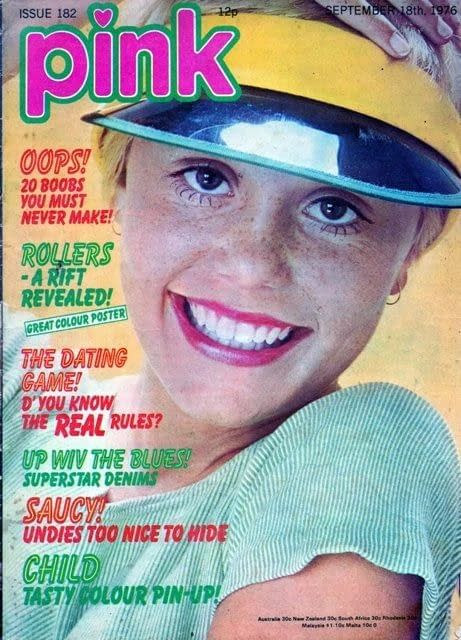 Onc such title was Pink, published by IPC, from 1973 to 1980. Aimed at older girls than the rest of the market, it featured a mix of comic strips and features on music and fashion, with strips, mostly romance-based. And one of the earlier strips was Sugar Jones by Pat Mills and Rafael Busóm Clúa.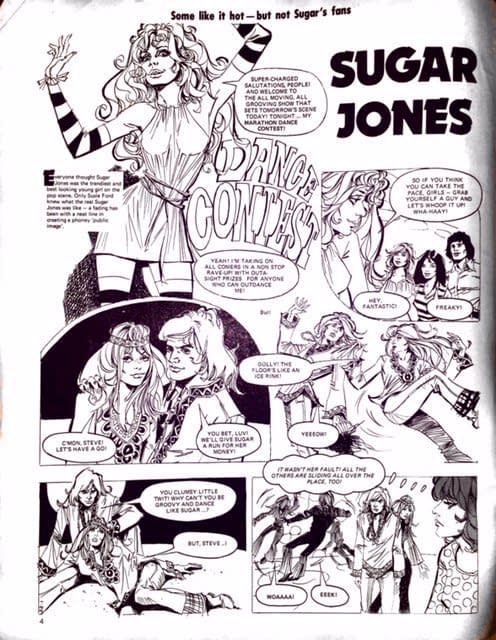 A title aimed at older girls, Sugar Jones was "the charming twenty-something host of her own late-night variety show, beloved by viewers up and down the nation. Only her assistant Susie knows her secret – Sugar is really a selfish, sour, scheming hag of 40, who'll do anything to make a quick buck!"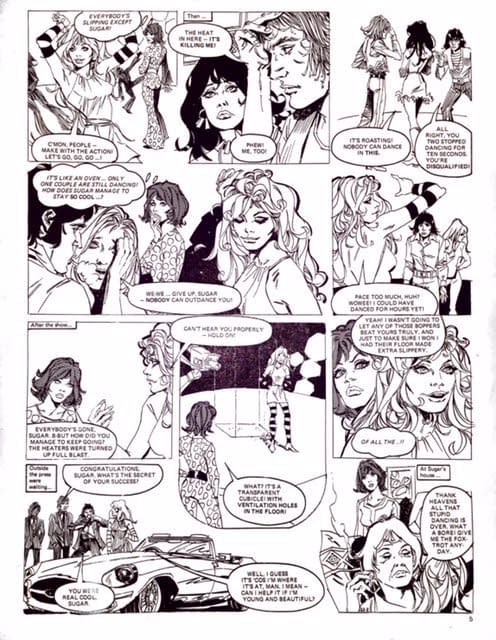 A self-centred "fabulous super sex symbol" (her own description), her principal mission in life was to look good on TV. Her own ambition and vanity frequently rebounded on her, though her overworked and underappreciated assistant Susie Ford did her best to protect her. The strips were also republished abroad, including in Holland's Anita.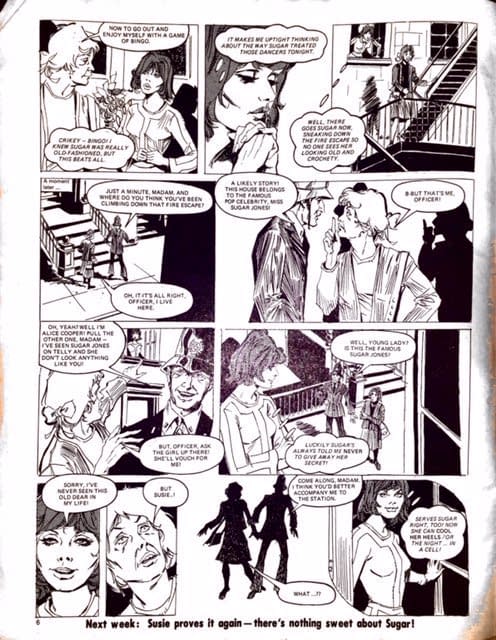 Rafael was an artist for several episodes of the serial 'Azucena', published by Toray in the 1960s. In the 1970s he was doing agency work, drawing stories British girls' comics. One of the many titles grabbed by Rebellion as part of their massive IPC back catalogue purchase, this is unlikely to be made into a game, but we are getting the original stories collected and published in paperback format in August 2020. Here's the cover…