Posted in: Comic Show, Comics, Recent Updates, Video | Tagged: Batman, Comics, wonder woman
---
A Comic Show – Double The Fun With Anna Young Okay, so they're a little late again but the boys from A Comic Shop in Florida with Aaron and… wait a minute, something's changed… that's right, Mike has been replaced by Anna Young, the inspiration for Anna Mercury. And she's set to make big changes for the show. As in not just sitting next to Aaron and agreeing with him. Not all the time anyway… Welcome Anna.
And already it's a Batman Vs Wonder Woman war. I'm with Anna on this one, Aaron. Sorry.
We get two videos this week as well, one for your standard floppy comics, one for graphic novels.
Part One: Comics
[youtube]http://www.youtube.com/watch?v=vTdI8L-hI4g[/youtube]
Part Two: Graphic Novels
[youtube]http://www.youtube.com/watch?v=WEgAGxW_27U[/youtube]
Weekly TOP PICKS: 9.21.2011

BATMAN #1

SCOTT SNYDER! Pair a super hot crime horror writer with a flashy spawnish artist, add Batman and "#1", and you've got a book to rival Justice League #1! Get it before every shop in the world sells out!


WONDER WOMAN #1

BRIAN AZZARELLO & CLIFF CHIANG!
DC Says: The Gods walk among us. To them, our lives are playthings. Only one woman would dare to protect humanity from the wrath of such strange and powerful forces. But is she one of us – or one of them?
Aaron Says: I know you didn't like "old" WW, but the DC NEW 52 WW is a supernatural crime noir by the writer of 100 Bullets, the Joker, and Flashpoint Batman. The art is BEAUTIFUL! Give it one issue, you'll thank me later!


ULTIMATE COMICS: X-MEN #1

NICK SPENCER! The government created mutants, AIDS, Crack, and 9/11! It's the X-Men vs the Obama!


GREEN LANTERN CORPS #1

PETER TOMASI! Guy Gardner may never lead the JLI, but he is the leading man of an elite Green Lantern strike force!


X-MEN: SCHISM #4

JASON AARON! This is it! Half the book is a Cyclops vs Wolvie brawl! Choose your team! I'm with whichever side Jason Aaron's writing!


BLUE BEETLE #1

TONY BEDARD! (He's putting Green in the Blue) "If that scarab pops back up, I want any Green Lanterns within five parsecs to know it." – Green Lantern in Blue Beetle #1


NIGHTWING #1

"Just when I've set up my new life, my old one comes back. Well played, Gotham." – Dick Grayson


ULTIMATE COMICS: HAWKEYE #2 (OF 4)

JONATHAN HICKMAN! Hawkeye's on his own, outmatched and outnumbered! The only available back-up: Ultimate X!
Indy:

NEAR DEATH #1

JAY FABER! A contract killer has a near death experience and becomes a freelance life saving badass! It's like Criminal meets Human Target meets My Name Is Earl!


TEENAGE MUTANT NINJA TURTLES #2

Did you get your fill of Nostalgia Turtles? If not, here's your second helping of turtle soup!
Graphic Novels:

MORNING GLORIES: VOL. 2

NICK SPENCER! This volume answers "why them"? What's so special about these kids and their past? It's single issue character centered stories that slowly builds the mythology so you actually care about these kids before Spencer puts them through hell next volume!


CHEW: VOL. 4 "FLAMBE"

JOHN LAYMAN! Just when I think Chew is one big metaphor for legalizing marijuana, ALIENS!?


VENOM BY RICK REMENDER: VOL. 1

RICK (X-FORCE) REMENDER makes Venom a real American hero! The suit may have other plans for Spider-man's pal: Flash Thompson!
NEXT WEEK…


AQUAMAN #1
9.28.2011
---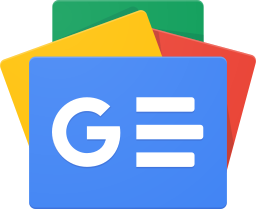 Stay up-to-date and support the site by following Bleeding Cool on Google News today!