This week brings the 13th issue of Giant Days, from BOOM! Box, written by John Allison, with art by Max Sarin. I found myself dying to read this issue because of the cliffhanger we were left with last month. With Esther planning not to go back to school, I wasn't sure how the girls would keep the close friendship they had achieved so quickly. At this point in the series things are changing, and I'd say the timing is great. The first five issues were all about the new and exciting changes that college brings about, the next five showed readers the different ways that new freedom can get to you, as well as the opportunities it can present. Now we are entering the phase of repercussions.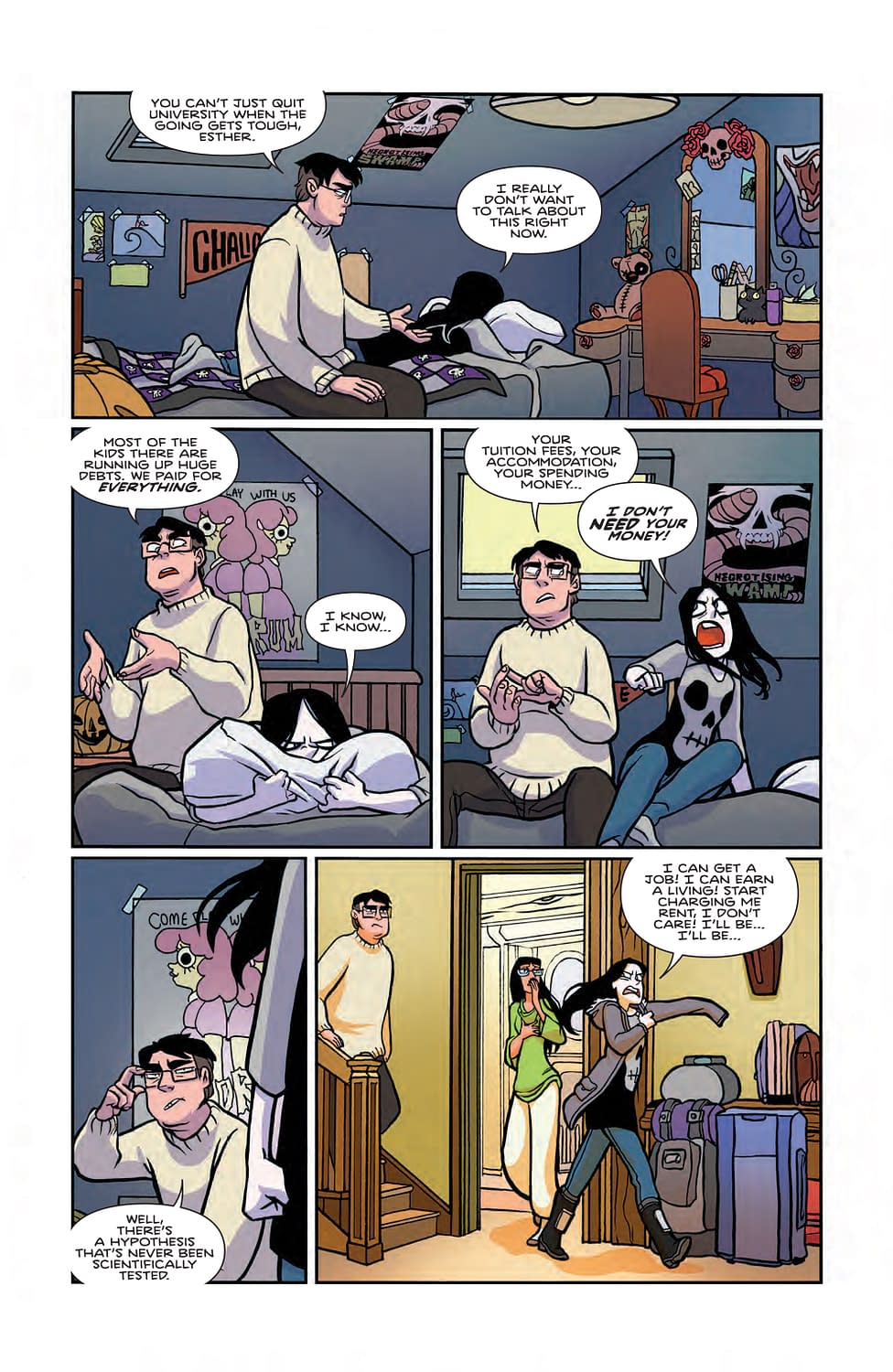 Susan and Daisy have things going on in their lives, but this issue is very Esther focused, as it should be. It's no surprise that her parents don't react well when she tells them she's not going back to school. Take a job at a sausage roll shop isn't exactly the best cure, but she naively thinks it is. This gives Susan and Daisy the job of rescuing her and hopefully making her realize it's better to come back to school. However, things aren't so simple. This is Esther's territory, and there are a lot of old friends coming around to make things a bit more complicated.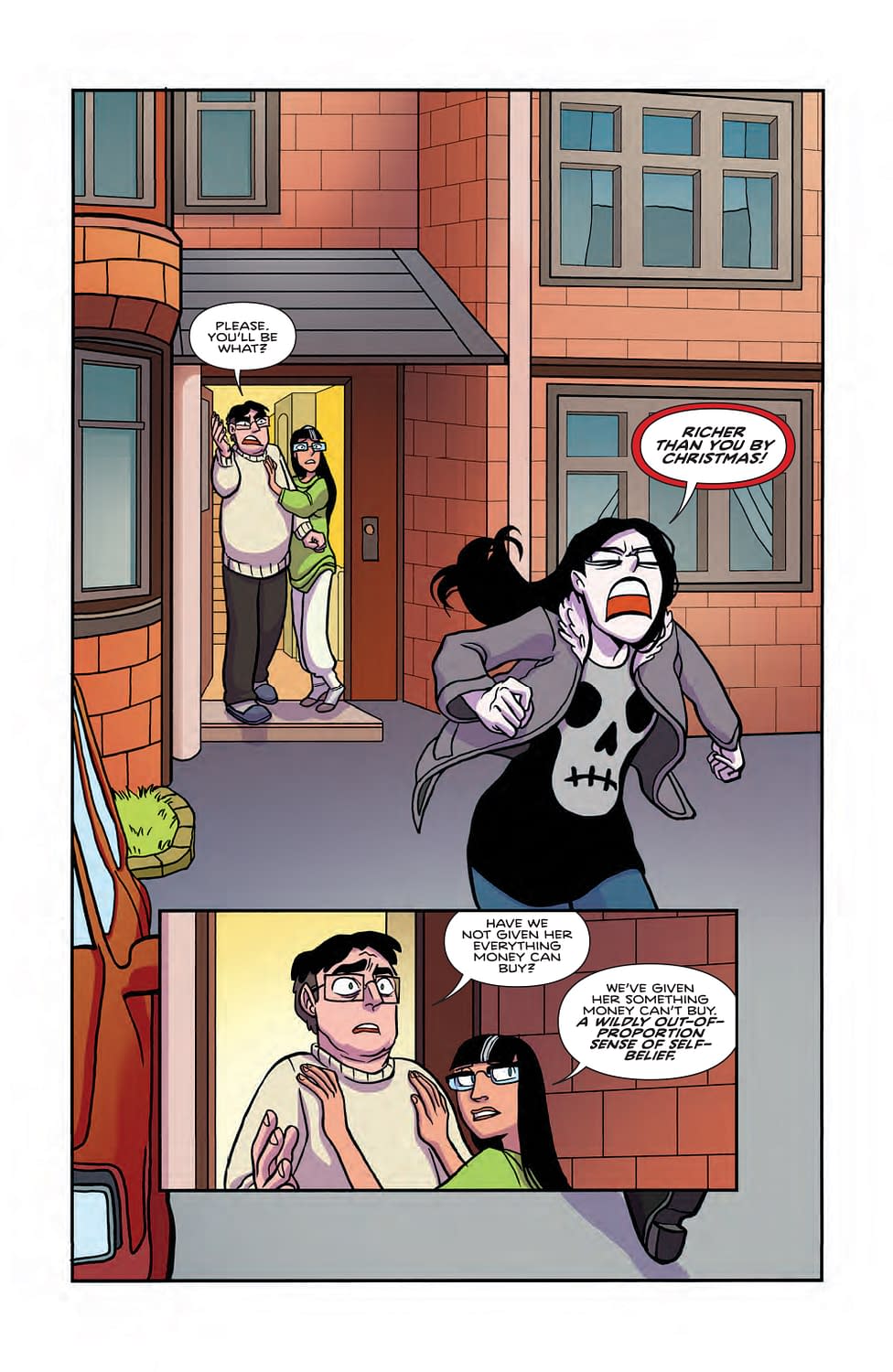 Once again Giant Days shows us the modern world in a very real way. The reactions that Esther gets from her home friends when she's attending a party are so spot on to things I've heard friends of mine say time and time again. Much of the issue feels like an emotional rollercoaster, but it only adds more positive points to why this is such a great series. Don't miss out. Be sure to pick up your copy of Giant Days #13 this week. Also, remember that the Giant Days Vol. 2 TP is out as well!
Enjoyed this article? Share it!