Argentinian Comics Star Liniers Knows All About Being A Fanboy
Ricardo Siri Liniers, who draws under the name "Liniers", was one of the special guests at Small Press Expo this year, and also an invited speaker at the Brooklyn Book Festival. Of all the all-star comics guests the two shows managed to attract, Liniers piqued the most curiosity from fans because not only is he internationally famous, but he's never made appearances here in the United States in a formal way until now. His long-running strip Macanudo, appears in the Argentine paper La Nacion, published in Buenos Aires, and is known for it's non-linear format and wildly imaginative content. Aside from several collections of the strip in many languages, Liniers has also produced comics-format travel diaries and children's books.
When I met him at the Toon Books booth at the Brooklyn Book Festival where he was signing his new book The Big Wet Balloon, he was discussing the large mural painted on cloth that hung behind the booth with other cartoonists. He had painted the mural a few days beforehand at an event at Book Court in Brooklyn, and it was an explosion of color and animal movement. Characteristically, his narrative was about the discomfort he felt painting the mural quickly under the gaze of one of his comics idols Art Spiegelman, literally sweating it out and critiquing himself mercilessly. It was one of many encounters with personal idols he experienced during his US outing, forcing him to confront his own extreme fandom and just why he feels his heroes have shaped the direction of comics, including his own. Here's what we talked about. Hannah Means-Shannon: So had you been to Small Press Expo before?
Liniers: No, it's my first festival in the States ever. I haven't been to Comicon or SPX. This was the first one. And it was so much fun. The thing is, when you grow up in Argentina, reading all these guys, like Seth, they are not real people. They are abstractions, you know? They are like this thing at the end of a drawing. So when you get to meet these guys, and then they're fun, and you know, it's very disappointing (ironic laughter). No! It's great. I'm having the best of times.
HMS: They're like gods. Like art gods?
L: Yeah, they are untouchable and amazing. And then they are nerds, basically. Some of them are cool nerds, like Jeff Smith is a cool nerd. Which is a very weird species in itself. But it's so much fun. I'm just beside myself.
HMS: Out of the people you met at SPX, who are you the biggest groupie about?
L: Seth I love. We were doing this round table thing, where we were all talking. I kind of saw him walking very mysteriously, just get up and walk by, and then sit at the end of a line. And I wanted to go up to him. But it's like he's made of crystal or something. You don't want to break him. You don't want to be all 21st century and get in his face or whatever. You don't want to show him an iPod or something and break his heart. You just want to go, "I love your stuff!" I have met some of the guys other places, like Jeff Smith I met at the Lucca Festival. But it's fun to meet them in their own territory here. HMS: So just as a fan, you were glad to come to the shows?
L: Yeah. And then to get published by Francoise (Mouly) and Art (Spiegelman)—that's it. One of the main reasons I became a cartoonist is because I found Maus, and then because when you've read Maus in 1990 or something, you're like, "I need all the books to be like this one". And there weren't any other books. So you just look all over. And then I found RAW (Magazine), and I thought, "Wow!"
Then I lived for a while here in New York in the year 2000 and I knew Art Spiegelman wouldn't be in the phone book. Why would he be in the book? He's a superstar. But I thought, "Maybe Francois Mouly". And I found her in the book. But I didn't get up the courage to call her. It was like, "No, I can't do this". So it's great that finally, 13 years later, I'm here. It's like, "I'm slow but I will get your attention!"
HMS: How did that happen? How did you come to be published by Toon Books?
L: Well, they liked the French version of my work. I do a strip in Buenos Aires called Macanudo and there's a French version of it. Francoise, being French, grabbed it and liked it. Basically, my strip is kind of schizophrenic and all over the place, with some recurring characters. So one of the recurring characters is a little girl with a cat called Fellini, and the little girl is called Erniqueta. And she wanted to do a book just with that character. But another publisher called Enchanted Lion is going to publish Macanudo. So, I told Francoise that it might overlap, but that I would do a story just for them.
Since she liked the girl with the cat, I was thinking maybe a boy with a dog, but I couldn't come up with anything interesting. Then one day, I saw my two little girls playing in the rain. It was summer and they had these crazy jackets on. And they were having so much fun, and I thought, "It's that!" So I started taking photographs and making sketches. Eventually the girls wanted to come back inside and I said, "No, no, Daddy's inspired". And they said, "We're cold!" And I said, "I don't care. Keep playing!" So eventually I had a book there.
HMS: So what about the Brooklyn Book Festival? Obviously this is your first time here, too.
L: Yeah, and you know it's fun! I just thought I would be sitting there all by myself. When you're not very well known, generally you sit at a table really lonely and people come to you and you think, "Oh, finally!", and they say, "Do you know where the bathroom is?". But it was fun. There were all these people who wanted the cartoons. I think since Toon Books have this reputation, they just come for the Toon Books and then they get stuck with my book. HMS: No, I know for a fact that people specifically sought you out to get your sketches and signature today! I spoke to some of them.
L: (laughs) It's really crazy. When I started doing my strip in Buenos Aires, my top goal was just to get a job, and I would have signed with the Devil. But now the fact that my books are published in all these countries is amazing. And in collections. And in weird countries, too, like some of my books are in the Czech Republic and in Italy.
HMS: Do you think that some of that is because comics are becoming more popular or more widespread now?
L: You have a "Boom" going on I guess. The thing is, comics got liberated by this guy (Art Spiegelman) and these people here today. I think MAUS was very instrumental, and underground comics before that, just to get cartoonists out of this little tiny room of only humor and adventure comics. And they were stuck in there. Within that space there were geniuses like Herriman and Herge and all these amazing artists. But, why couldn't Herge write about whatever he wanted? They had to do this or that.
I think that the underground generation and then RAW changed things. After the underground generation, it was like cartoonists were teenagers. They had just gotten liberated and they just wanted to draw some dicks and drugs and sex, but over the recent years, I think comics have finally matured. You can find a Faulkner doing cartoons now. That would be, I guess, Chris Ware. But you can find those amazing guys with all the freedom of the narrative format just to do what they want. Because no one told Faulker how or what to write. And they told us cartoonists for ages what to draw. Right now, it's not like that anymore. I think that's the "boom", that's the reason. It set free all these artists. It just set them free. And you get Joe Sacco, and you get Daniel Clowes, and you get Liniers…(self-deprecating laughter)
HMS: Yeah, those kind of amazing geniuses…(laughter)
L: Those kind of answers read horribly when you see them, because there's no sarcasm, so the guys reading are like, "How smart does he think he is?"
HMS: I'll put "laughter" in the text. I'll say that.
L: Loud laughter! HMS: Loud laughter, self deprecating humor implied. Were you on some panels here or just hanging out?
L: I was on some panels. I was on a panel with Jeff Smith, Roger Langridge. So there were all these great guys, you know, like The Beatles: John, Paul, Ringo, George, me (self-deprecating laughter).
HMS: Is there one book you've picked up at SPX or here that you're really excited to read?
L: Oh, yes. The thing is, I have to drag all the books back to Argentina, so I'm always worried about the luggage weight. But I got the new Dash Shaw book (New School). In Argentina, we have our own publishing house. Nobody knows who Dan Clowes is in Argentina. And that sucks. There are these amazing cartoonists in Argentina and they are published abroad. They are published in Europe, and maybe the States but they are not published in Argentina.
So, being angry at the situation, I started a publishing house with my wife called "Editorial Comun", and one of the guys that we published was Dash Shaw. We published Bottomless Belly Button. Just because you want to say to the Argentinian public, "You know, this is what you can do. You can do literature, and include movie influences, and an amalgam of the two". To tell them it's not just about superheroes. So I grabbed the new Dash Shaw book. He's amazing. He's just out there and different. I also got the new Rutu Modan book and it looks great (The Property). Today I'm going on the plane and I know that I have five hours to just read them on the way home.
HMS: We hope your books got home safe, Liniers! Many thanks from Bleeding Cool for sharing your experiences with us.
Hannah Means-Shannon is senior New York Correspondent at Bleeding Cool, writes and blogs about comics for TRIP CITY and Sequart.org, and is currently working on books about Neil Gaiman and Alan Moore for Sequart. She is @hannahmenzies on Twitter and hannahmenziesblog on WordPress. Find her bio here.
---
---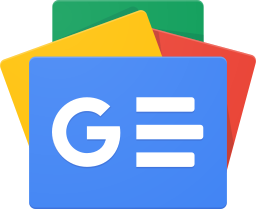 Stay up-to-date and support the site by following Bleeding Cool on Google News today!