Batman #1 CGC 9.2 Highest Graded Copy Sells For $567,625 (And The Strange Story Behind It)
The highest CGC-graded copy of Batman #1, slabbed at CGC 9.2, has just sold at the current Heritage Signature Auction for $567,625. A strong yet interesting result that brings some closure to what is one of the strangest stories ever in the history of the vintage comics market — rivaling even the storied history of the Nic Cage Action Comics #1 theft and recovery for intrigue and drama.
You see, this comic previously sold for $850,000 in a private sale in May 2012. Unfortunately, the buyer in that sale was alleged embezzler Anthony Chiofalo, who stands accused of appropriating some $9 million dollars from Tadano America Corp. He allegedly used some of those funds to buy high-end collectibles, including comics. This unusual tale became eyebrow-raising news all over the place on the comics scene, with most casual observers presuming the "first Batman" mentioned in mainstream news stories must be a Detective Comics #27 instead of this Batman #1. But market insiders have been following the details of this drama closely over the past year, piecing together what comics were involved and what they sold for. Several other of the recovered comics in question (including an Action Comics #1 CGC 3.0 that just hammered for $388,375) are selling at Heritage Auctions as I type this, with the notation "Auctioned on behalf of Tadano America Corporation".
Amazingly, the drama didn't end with Chiofalo's arrest and the recovery of the comics. Subsequently, an investigator working for Harris County, TX –where the case is being prosecuted — was himself arrested for allegedly taking some of the comics involved in the Chiofalo case from storage and offering them to dealers at Wizard World Chicago last year, and ultimately selling them there. Dealers who bought the comics became suspicious after their research uncovered the recent sales history of many of the comics, and made inquiries with Heritage who in turn contacted authorities.
All this said, and although it has been well-noted on the vintage scene that there are nicer unslabbed copies out there… man, that's a gorgeous copy of a very important book. The Spring 1940 cover-dated comic from DC Comics contains the first appearances of both the Joker and Catwoman in stories by Bill Finger, Bob Kane, and Jerry Robinson. The comic also reprints Batman's first-told origin from Detective Comics #33, and includes another Batman story with Hugo Strange (whose first appearance was in Detective Comics #36) as the villain. ---
---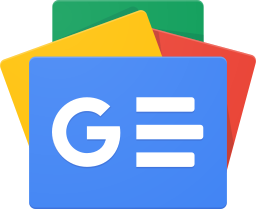 Stay up-to-date and support the site by following Bleeding Cool on Google News today!