Character and Mission Expansion for Mantic's 'Star Saga': Review
Star Saga, Mantic Games' sci-fi dungeon crawler, is coming out with a new expansion that will allow players to make their own settings and characters for use in the game! We got our copy; settle in while we check out what's under the hood and kick the tires!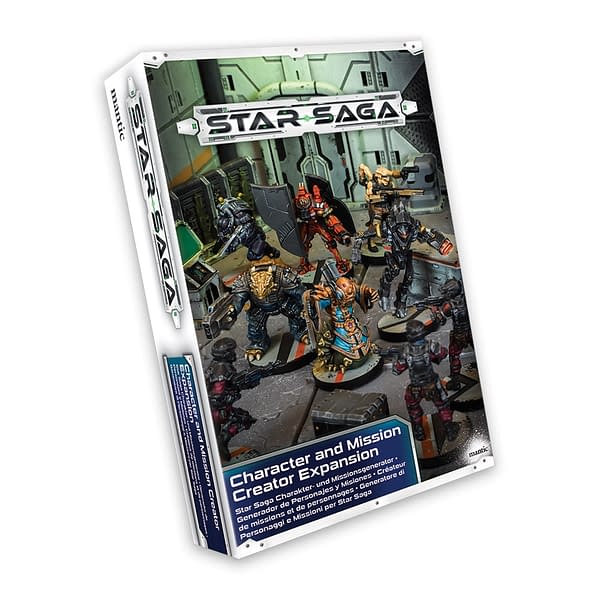 Countless stars, endless adventure! This expansion for Star Saga allows you to create your own mercenaries and mission, using the wide range of Mantic Miniatures available in the Warpath universe. Come up with a narrative, create your maps and campaigns and play though them with friends! The possibilities are endless!
The contents of the box are nicely packaged, with a fold-top box holding a plastic tray; all of the cards, books, and miniatures fit inside snugly. It's not hard to get the items back inside the box, either, which is not often the case with tabletop games.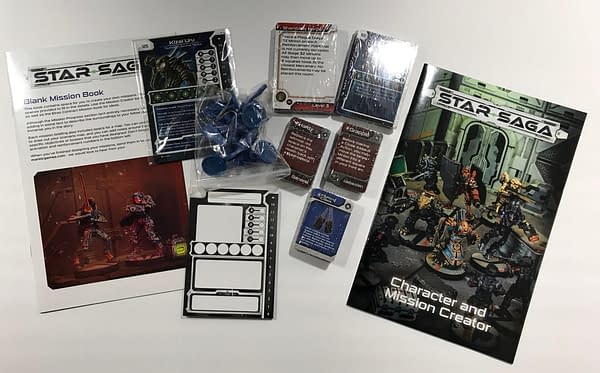 This set contains everything you need to create new characters and missions for Star Saga, including:

6 Pre-assembled Plastic Mercenaries
6 Mercenary Cards
39 Minion Cards
60 Equipment Cards
14 Nexus Cards
74 Skill Cards
16 Secret Objective Cards
33 Character Creation Reference Cards
Blank Mercenary Card Pad
Blank Mission Book
The cards in the set are all printed on a sturdy, high-gloss stock. The new rules, covering character and adventure creation, are printed on glossy paper, while the blank mission book and mercenary card pad are printed on standard paper.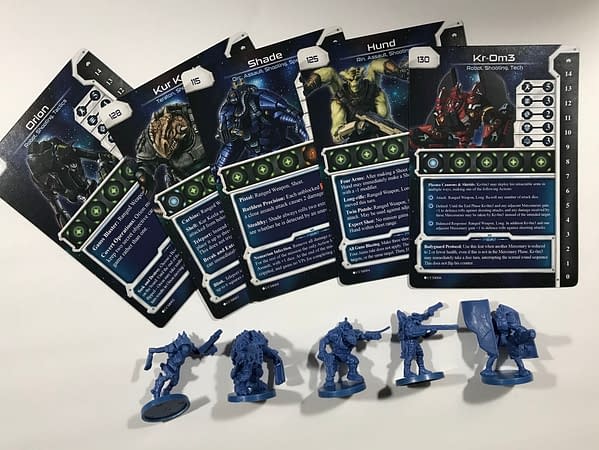 There are five miniatures included in this expansion. Each is pre-assembled but will need painting if you want them to look all fancy-like on the table. The sculpts from Mantic are getting better and better, and I'm excited to have these figures for Star Saga and several other genre games I play! They would also make really good objective figures for Deadzone and Warpath games. (Deadzone is Mantic's skirmish level game, also set in the much larger Warpath universe)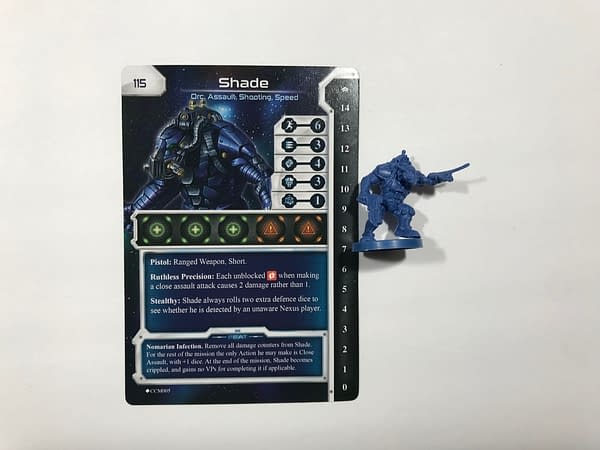 The plastic that the figures were cast from is softer than most of the other miniatures I have seen from Mantic, as such, there was some bending of smaller pieces; poor Shade the Orc here has a bent weapon, but running it under hot water, straightening it, then hitting it with cold water almost always fixes this problem. Orion the robot had a similar problem, with its ankles bent so far forward that the figure's head nearly touches the table. Still, that's easy to fix and is more of a shipping and packaging issue than a manufacturing one.
The rules for character creation allow you to make unique characters for your Star Saga games, picking out the race, equipment, and attributes! That means you can play an Orc mercenary in future games if you so desire, and who wouldn't? Orcs are the best! There are also rules in the latter half of the book covering mission creation, so you can cook up a fun narrative session and play it out with your friends, or even solo if you choose to. The mission creation system is pretty versatile, too; you can set your mercenaries on missions against any faction in the larger Warpath universe!
The miniatures themselves are all pretty nice, with really crisp details and sculpted personalities. Again, these figures will be perfect in just about any science fiction based game, so there's a lot of added value to your purchase! Here's a look at some of the miniatures that Mantic had painted: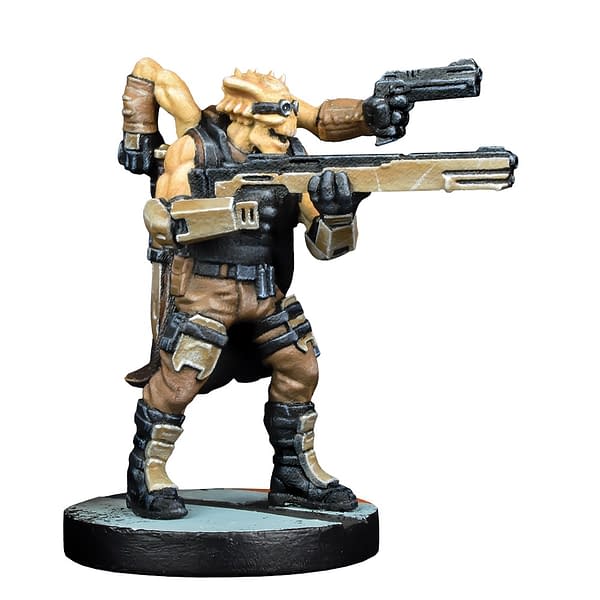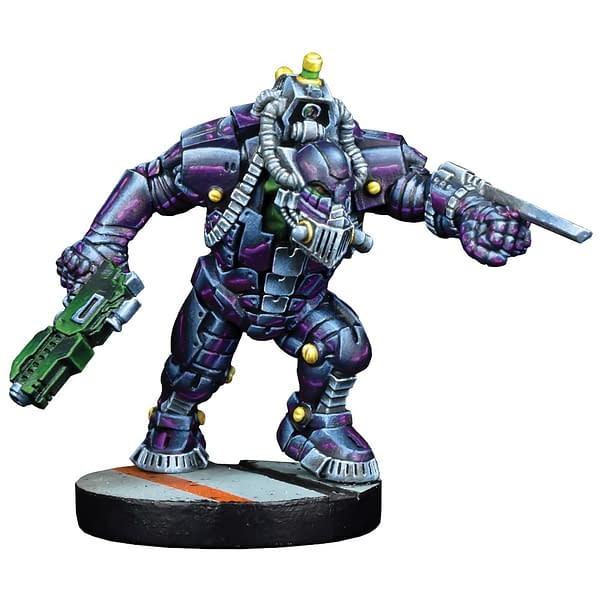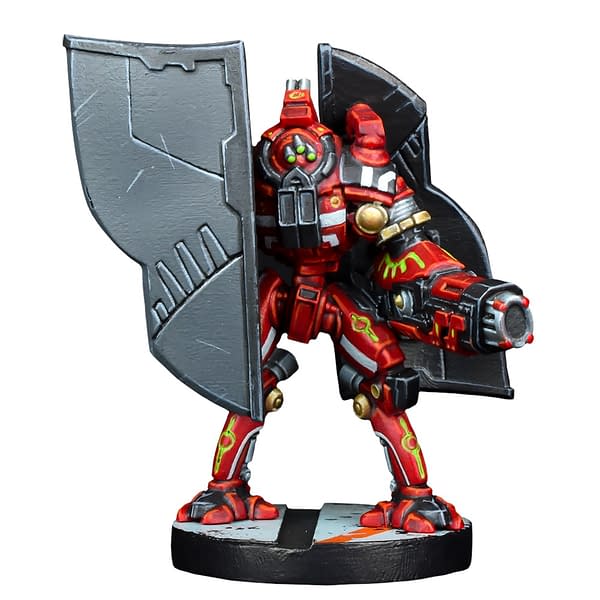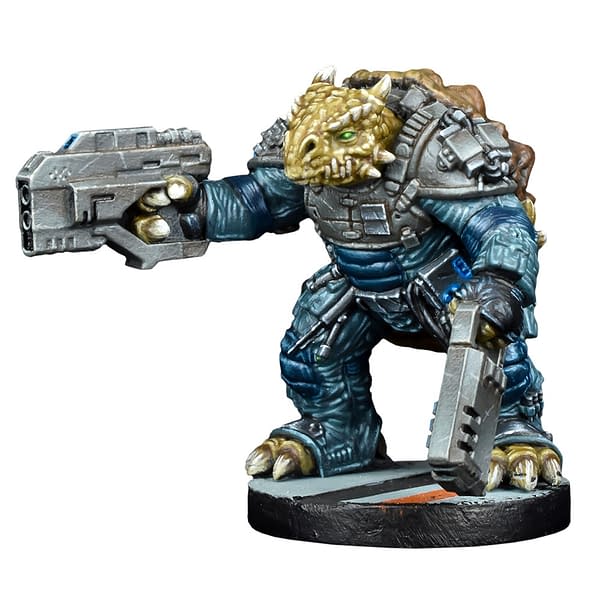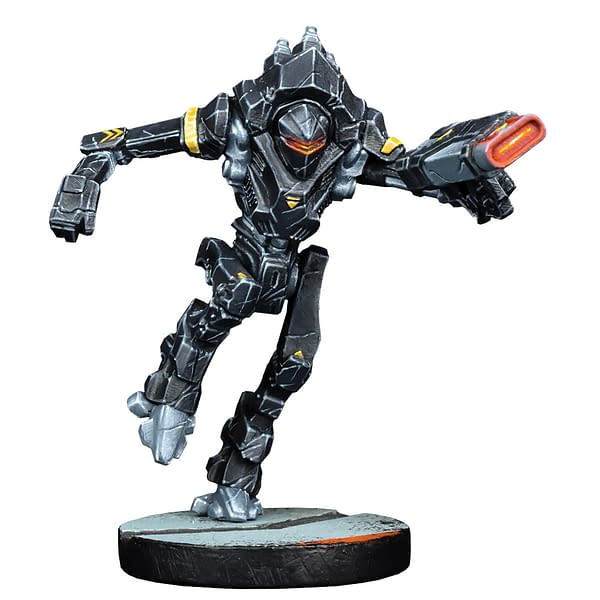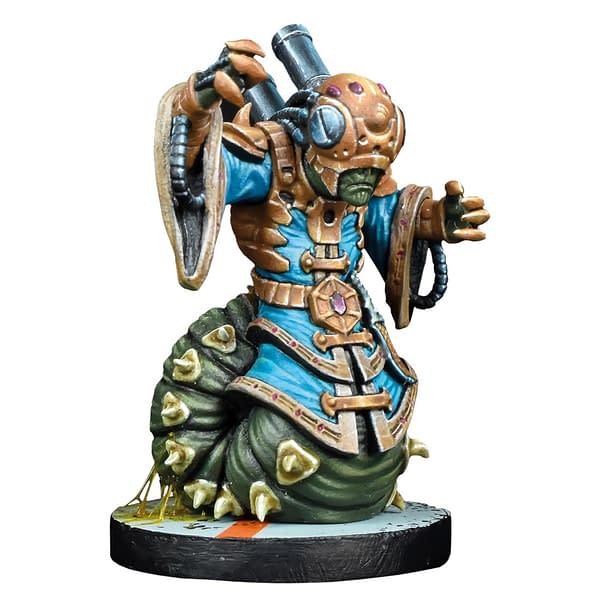 Kizai Uru, the big slug up there, is going to be the basis for the first character I create. He's just about everything I look for in a sci-fi mini, and he would make a great Slug Wizard for another game setting. I didn't have much clean-up to do on my figures, the mold lines were minimal, and aside from a little heat-setting of bent pieces, the models are ready to paint right out of the box.
Star Saga: Character and Mission Creator Expansion is a great addition to an already great game, and comes highly recommended. You can pre-order this expansion now from your local game store, and it carries an MSRP of $49.99.
---
---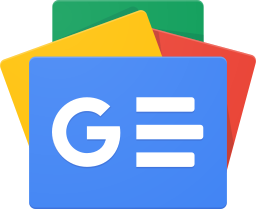 Stay up-to-date and support the site by following Bleeding Cool on Google News today!