CYSBR – Comics You Should Be Reading! Black Science And Mind MGMT
By Sammie Rice
Greetings, readers!
Welcome to the weekly column where I will be talking about comics YOU should be reading! My name is Sammie and I'm going to be your pilot through this excellent journey of comic book goodness! LET'S DO THIS!
I have two titles to discuss this week:
Black Science #10
Mind MGMT #27
First up, we have one of Image's best science fiction books written by Rick Remender.
Question: Why should YOU read it?
Answer: If you love science fiction, action, adventure, parallel worlds, moral and scientific grey areas, alien creatures, distant planets and extremely beautiful art and characters, this book is definitely for you.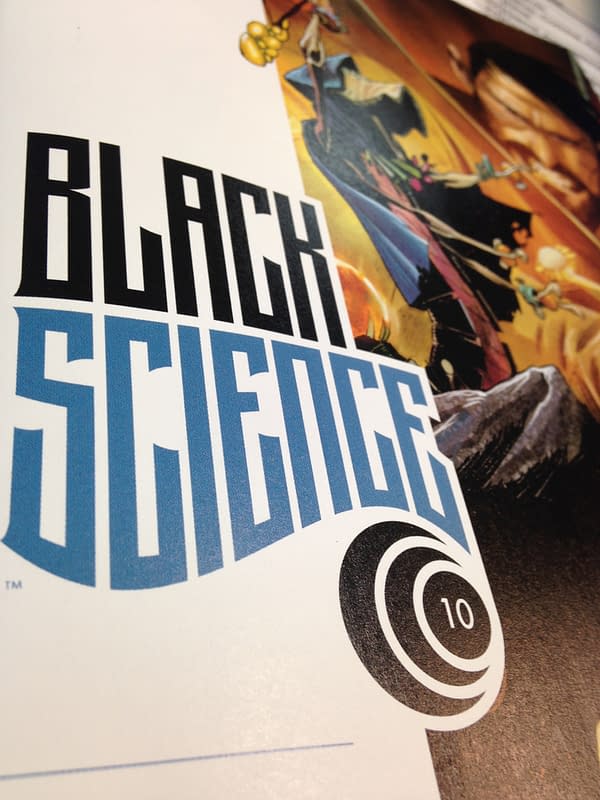 The art alone should be enough reason. The combined art genius of Matteo Scalera and Dean White create dozens of worlds that instantly transport you into another universe.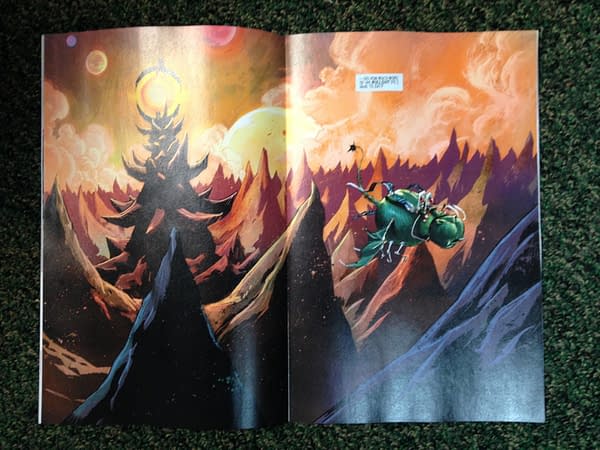 One of my favorite things about Remender's writing is that he always finds a way to remind us of what's happening without it being forced or obvious. The organic flow makes for excellent trade paperbacks in edition to the monthly series. Black Science, at its' core, is dramatic, thrilling and heart-wrenching and tackles topics like family dynamics, love affairs, personal tragedies and scientific morals. Pick up the first trade (which collects the first six issues) at your local comic book store!
For those who have been following this series, issue number 10 follows Pia and Nate as they scurry to escape from monsters and aliens from alternate universes (You know, typical teenager stuff). This specific issue gives us a glimpse into what life must have been like for them growing up since we have Pia narrating. We knew their dad was more married to his laboratory and mistress than he was to his own wife, but from this issue we are able to see the real emotional effect this had on his children. Pia scolds Nate for remembering their father fondly and even though I would normally think the "teenage daughter hating her father thing" is a bit cliché, I find it extremely important to the story. I mean, would I be this emotionally invested in this book if the characters didn't have any anger or hate? Nothing is perfect, but this series gets darn near close.
Next we have Mind MGMT #27 by Matt Kindt. Question: Why should YOU read it?
Answer: If I told you, I would probably have to kill you. But if you love mysteries, spy novels or books that are WAY smarter than you are, this is the comic for you.
**GREAT NEWS FOR NEW READERS** Issue number 24 is a fantastic jumping on point, so it's absolutely not too late to get in on the action! I'm still going to suggest you read the previous issues, but as soon as you get caught up to the current issue, I KNOW you are going to want more. While you are picking up the first Black Science paperback, go ahead and snag the three Mind MGMT hardcovers. It will definitely be worth it.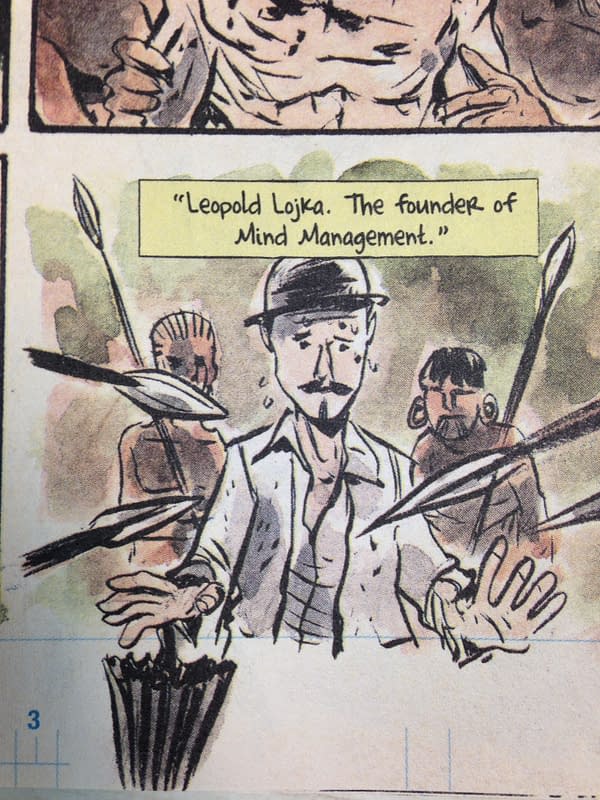 This incredible series is at number 27 and we start to get more of the origin story of Mind MGMT's past as told by the first Immortal. Can I just say that I love it when the story ends up intertwining with real events in history? It scares me (in the best possible way) to think that Mind MGMT is actually real. I relished learning more about this secret organization and, as always, the writing and art go so well together that you start to wonder if Kindt is using some type of trickery on our brains…
Oh, and always make sure to check the letter section in the back. You never know who you will see…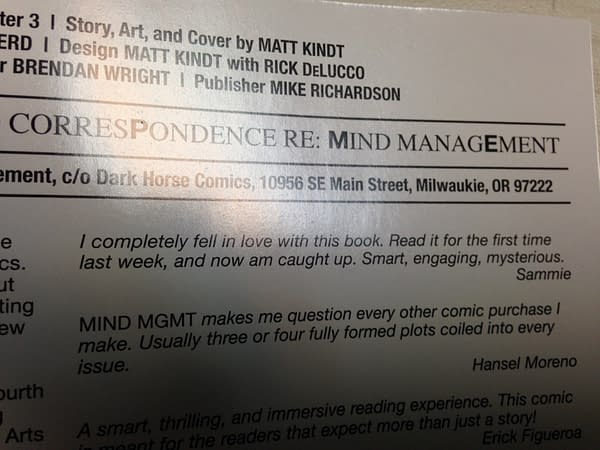 Thank you so much for tuning in to CYSBR! Are you already reading these titles? What do you think of them?
Until next week, readers!
Sammie Rice is a comic book store employee in Florida, a proud Valkyrie and photographer. Find me on Twitter: @SammieReads