 So. We have a black Ultimate Spider-Man. I know, I know, spoilers, but enough already. It's in all the papers.
It was this possibility that caused Larry Doherty, owner/manager of Larry's Comics, prominent New England retailer and founder of the popular #comicmarket hashtag, to not only criticise the change, but to express a few into racial sterotypes and epithets.
He then apologised saying "Sorry, that I offended the entire Internet with my bad jokes. I STILL think making New Spidey black is G…er Lame"
Oh Larry. I don't think you get it. Consider this some kind of intervention.
I'm going to start by saying that I don't believe Larry Doherty, owner/manager of Larry's Comics, prominent New England retailer and founder of the popular #comicmarket hashtag is a bigot.. Instead I just think Larry is ignorant. Poor decisions are rarely a result of maliciousness, it's usually a mixture of ignorance and incompetence.
Larry believes he can make jokes, and offensive statements in fun and it's fine. No one should take offence because of the spirit they were made in and anything more is just political correctness.
He asks why black people can make jokes using the phrases "nigga lips" and he can't. Firstly, some people have a problem when black people perpetuate those stereotypes in jokes. But secondly, there is something called an inclusive culture. It is different when a member of a group makes a joke about the group if which he is a member. It is self-deprecatory, it is inclusive, it is not aggressive. And there is also a difference between an underdog making jokes about an overdog, and vice versa. The former is a challenge against the system, the latter is bullying.
The best example I can make for Larry is if he was to make Comic Shop Guy jokes referring to the Simpsons stereotype, how it would be different to non-comic reader/shop owners constantly making Comic Shop Guy jokes about him being fat, slovenly, with a pigtail and without a life. Worst. Analogy. Ever, I know, because you have to add onto that centuries of such abuse, tied in with slavery, reduced civil rights and current institutional prejudice. But it's a start.
But then I'd also add that as a professional businessman, while he may entertain his like minded friends, he will be putting off potential customers. People in New England have posted how they don't go to Larry's Comics because of his attitude. And while it may bring him attention, I'd question how much added custom it could bring. There's a difference between being an iconoclastic attention grabber like, say, James Sime and someone who makes jokes about how a Black Spider-Man can't fight crime because he needs to get to KFC. As a businessman, you seem to have gone out of your way to alienate potential customers. So it's not just harming others, you're harming yourself as well.
You need to realise the offense you've caused, you need to examine what drives you to cause such offence, give an honest apology for that if you deem it necessary (without trying to make homophobic jokes in the process) and try to mend your ways. If that doesn't happen, you are in danger of becoming an insular business, one that will eventually implode.
And, you know, the comics business needs every shop it can get. Even those run by idiots.
As for the story itself, you dismiss it as a publicity stunt. Yet it seems something Brian Bendis is dedicated to, a father of two black children, taking the opportunity to use an established book and character to make a social change and maybe, just maybe, inspiring and appealing to a different audience. One you can sell comic books to. As long as you're not going on about their "nigga lips".
Okay… next?
Joe Jordan:
To me Superhero Comics have always been a celebration of the best things about people. The ability to overcome hardship or doing the right thing through adversity. Ultimately they are about being decent and looking after people. If you are in the business of selling comics then you are an ambassador for all us nerds who believe in truth justice and the America way (I'm British so I say that through clenched teeth) and you let us down every time you behave like a bigot.

Larry it's not about political correctness or censorship or anything like that. It's just basic decency. It's the same reason you wouldn't go to a funeral and tell the family of the deceased that you are glad he is dead. The Internet let's us wear a mask when we deal with people and that adds a new level of freedom to expression, but if this is all you use it for then all you do is discredit that freedom.

Saying offensive things to get attention is not the way to go, but that can't be undone now. So use the attention you have and do something good with it.
I'm sure that I'm not shocking anyone with the news that the comic book industry has been in a state of decline for years now, and while I understand Larry's desire to increase sales for his store (who doesn't?), the use of offensive statements in order to raise one's profile and to somehow generate sales is wrong-headed. The comic industry has made great strides in being an all-inclusive medium that is open to people of all walks of life and while there has been a lot of discussion and debate lately regarding how successful the industry has been in reaching these voices, comments like the ones that Larry has made set our industry back further. The only way for our industry to survive is to be inclusive and inviting to new readers and Larry's offensive comments are far from inviting. To put it simply, how many people are going to see his comments and say, "That gentleman seems intelligent and his shop inviting, let's go buy comics!" While I haven't done the math, I can estimate "none."

I don't know Larry, so I won't hazard a guess as to what kind of a person he is, but he should be more mindful of the online persona that he exhibits to the world. The only thing potential customers know about Larry is from what he projects via his online interactions and when I see tweets from Larry like the ones that have caused so much controversy, then I can make assumptions about what kind of a person he is. Maybe he doesn't care about my assumptions, but he cares about my dollars and if he doesn't care about my dollars specifically, then surely he cares about the dollars of all the customers that he has lost due to his ignorant comments.

All of this being said, we all make stupid comments on the internet sometimes that we'd like to take back. The important thing is to accept the mistakes that we have made and not only to make a promise to never make them again, but to also show that effort is being made in improving our online personas.
I can't tell if he's pushing these archaic bigoted views because he genuinely believes them, if he's got some form on internet Tourette syndrome, or if being the loudest squeakiest wheel is part of his marketing plan, because it's working. Just like everyone piling on Heavy Ink, finding something to object about, we're doing the same here.

I'm more interested in finding out what comic shops are doing in their community that's positive, more inclusive. We have shops run by LGBT, African Americans, women, it's a big rainbow of diversity in this retail industry. However, Larry gets the grease.

Ultimately, a company's political stance is only going to affect its customers. Chick-fil-a, for example, couldn't care less that LGBT boycotts them because of their ties to homophobic hate groups. You can point it out, you can call for boycott, you can even blog about it, but at least support another business that you're proud of too.
---
---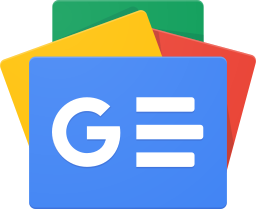 Stay up-to-date and support the site by following Bleeding Cool on Google News today!