Friday Runaround – Who Appeared In Roger Rabbit?
SpeechWatch: MTVGeek has more money than sense, commissioning these not-that-funny comic book covers based on other speeches, as some kind of counterpoint of continuance of Marvel's Fear Itself. Comics Alliance does this kind of thing so much better. Nice art though.
NewsWatch: Yesterday Sky News was pretty much running the Islamic Batman story throughout the day and every piece of media seems to have their own take.
The old DC would have clammed up, and then made Nightrunner disappear for a few years, for fear of embarrassing Warners (see Batwoman). Bleeding Cool urges the new DC to take a wider view, and that this is good for Batman… in that it's at least getting talked about.
CameoWatch: Tony Lee was an extra in Who Framed Roger Rabbit, playing "an urchin".
GillenWatch: Kieron Gillen on that Generation Hope swipe…
"Some readers have commented that Kenji is behaving like the character Tetsuo in the anime adaptation of 'Akira.' That resemblance is deliberate and highly stated. I mean, the first line in the whole comic is, "I am becoming art." What I'm trying to do with Kenji is [show] that he's an artist, and I wanted to talk about the idea of creation. He consumes culture, and now his body starts acting in a certain way. He could have created anything, but he hasn't. He's acting like he's in 'Akira' because he's watched 'Akira.' It's how he thinks he should act, it's the only way he can process the horror of his body starting to warp."
WeightWatch: 96.3 kilos.
This is The Bleeding Cool ComicChron Robot speaking. I come for your women. But for now I merely collate comic-related bits and pieces online. One day I will rule. Until that day, read on.
They say I am a work in progress. The fools.
GREEN LANTERN Movie Currently Undergoing Reshoots in Los Angeles
Several days ago we were notified that the Green Lantern movie crew have returned to the sound stages of the Warner Bros lot in Los Angeles for key scene reshoots.
Fumettomani@ Magazine Celebrates 40 years of Marvel in Italy (free pdf/issuu magazine)
Fumettomani@n.ro 19 is dedicated to the 40 YEARS OF MARVEL COMICS IN ITALY (to coincide with the anniversary of four decades of publication in Italy of superhero comics from Marvel, which we celebrated this past April 30), and of 76 color pages and is the first entirely in PDF format.
Take a sneak peak at just some of the video footage we have for Steve's work on Hulk. What an AMAZING job these people did. But if you saw the film, you know that a CGI Hulk was used instead. How cool would this have been? We have HOURS of this footage.
[youtube]http://www.youtube.com/watch?v=_rGQZDYNpa4[/youtube]
Flex Mentallo and Final Crisis: Erasing the Lines Between You and the DCU
The end of the world, from a variety of perspectives, temporal points, and realities, is at the core of the stories in both Flex Mentallo and Final Crisis, two comic books that on some level are about superheroes battling to save their universes — each with their own multiple dimensions — in the face of an ultimate apocalypse.
Dirk Deppey — The Exit Interview
I'm reasonably sure that they just couldn't afford to keep me on. I mean, the Journal has been losing money for at least eight years.
DCU in 2011: Exclusive Batman: Arkham City concept art
he kind folks over at Warner Bros. Interactive Entertainment sent us this exclusive piece of concept art as a sneak peak at the sequel to the award-winning Batman: Arkham Asylum.
DC Comics & Capstone Launch 'DC Super-Pets' Series
Capstone Publishers and DC Comics have joined forces to produce a new children's books series, DC Super-Pets. The series will focus on the super-powered pets of heroes like Superman, Aquaman, Wonder Woman, Batman, and Green Lantern.
A spokesperson from Warner Brothers has denied this story.
In any event, according to an inside source, Warner Brother, in partnership with Lin Productions and DC Comics, is bringing Starman to the big screen. Which version is sort of unknown — he'll wield a gravity rod, have energy powers, and likely be able to fly.
70 Years of the Batmobile: Which is Your Favorite? –
As you can see from the image below, some of the best Batmobiles have been based off of or at least inspired by real cars. He has driven everything from Chords, Chryslers and Cadillacs all the way to Porsches, Lamborghinis and Jaguars.
Todd Allen Interview Division and Rush
"Between the functionality and that we would be switching over to ChicagoNow's standard contract which does not pay for people reading the site who aren't in the Chicago metro area, it seemed better to move to our own site."
Diamond Comic Distributors, Inc. – Diamond Announces Top Comics Books and Graphic Novels for 2010
Marvel Comics' Avengers #1 was the bestselling comic book title for 2010 based on total unit sales to comic book specialty shops, according to Diamond Comic Distributors, the world's largest distributor of comics, graphic novels, and pop-culture merchandise.
"How'd I get to do this? Did I win a contest or something? Nah, I just mailed Marvel a request and received a confirmation letter a month or two later. Simple as that. I did have to wait about a half-year for my tour (and that felt like an eternity for a middle-schooler) but the gray, overcast day that finally came in late February was well worth the wait. I don't think I'd ever been more excited for something."
Interview: Greg Pak on Silver Surfer
"Alas, I can't say too much for fear of spoiling the end to Chaos War. I'll just say that the climactic events of Chaos War put both the Surfer and Galactus in a new place that becomes the perfect set up for the Silver Surfer miniseries."
When it comes to Marvel's Armored Avengers, the clothes make the Iron Men, and with the advent of his new ongoing series, IRON MAN 2.0, James "War Machine" Rhodes has a fresh set of armor headed his way.
DCU in 2011: With friends like these… [David Finch on drawing BATMAN: THE DARK KNIGHT]
"In writer/artist David Finch's Batman: The Dark Knight series, that old friend is old indeed: Etrigan the Demon has been around for a looooong time. And judging by Finch's amazing pencils, well, I'm not sure just how much of a help Etrigan is going to be for Bruce."
Alan Moore is Smarter Than You Are
Another batch of useless whining has erupted over something Alan Moore said over here. In the likely unintentionally funny title Jason Aaron states that 2010 was "THE YEAR I STOPPED CARING ABOUT ALAN MOORE" and demonstrated just how much he still cares about what Alan Moore thinks and says.
They're Selling Comics On The iPad The Wrong Way
I primarily use my iPad for video games, but I realized recently that it could be perfect for reading comics, something I enjoy doing. But then I tried to buy some.
Cloud 9 Comix iPad app released
Cloud 9 range of comics continues to grow and we're happy to have recently added to our lineup Jolly Rogue Studios, Cool Yule Comics, 215 Ink, Heroic Publishing, Dirk Tiede, Scott Wenger, Mikael Bergkvist, Comfort Love and Adam Withers, Azure Press, Cosmic Times, Barricada Comics, Dhonuk, Latchkey Studios, Pop Goes the Icon, N Steven Harris, Jesse Toves, QTK Anime, and Abigail Books.
Yfrog Photo : yfrog.com/h6b23gzj – Shared by joequesada
Okay, pulling from the archives of the unseen. Here's a quick digi layout for a fan sketch I did for Heroes fund
The Sentinel of the Spaceways soars through the cosmos once more this February in SILVER SURFER #1 (of 5), from New York Times best selling writer Greg Pak and artist Stephen Segovia
Yfrog Photo : yfrog.com/h6w8muyj – Shared by jimlee00
Final pic-layouts for @Todd_McFarlane finishes for my cvr to #spawn200
Yfrog Photo : yfrog.com/h0u7kjyj – Shared by jimlee00
I apologize to any ppl getting flooded with @DCUO tweets…here's some art in compensation
---
---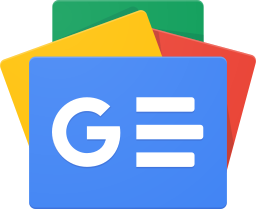 Stay up-to-date and support the site by following Bleeding Cool on Google News today!