Grant Morrison Talks About We3, Bonnyroad, Dinosaurs And Aliens… And Writing Doctor Who
From the Orbiting Pod podcast from Orbital Comics, who had Grant Morrison in before his Forbidden Planet interview on Wednesday. Naturally we recommend you listen to the whole interview, talking about his Supergods book, but here are a few headline grabbers…
We discover that the BBC knocked back Bonnyroad, despite the series not having the things in it that the BBC objected to…
"Imagine, the BBC knocked back Stephen Fry, Paul McGuigan, who'd just won awards for Sherlock and me doing a series for them. I have to say it was great… and I'm so disappointed they didn't do it… they were not very good to us on that one."
We3 has a new director attached and the script (which Brendon called the best unproduced screenplay in Hollywood) is a little less gory than the comic.
On Dinosaurs Vs Aliens;
"I think I've done a really good job on that one, but that got the best chance of being made, Barry [Sonnenfeld] wants to make it his next movie after Men In Black 3, and obviously he's Hollywood royalty… this is the first time I've actually been dealing with the director and the agent cuts out that crap in the middle…

"When I did Area 51 they said can you make this character more like Shea Beouff … then can you make it more like Bruce Willis … then the next week, can you make him more like Robert Downey Jr. Then the final comment was "does this have to be Area 51"?"
And as for writing Doctor Who…
"I'd love to write Doctor Who, of course I've got my episode all planned out, I know exactly how it starts and how it ends and what's in the middle. No one's ever spoken to me about it…"
I've said that every British person has at least one Doctor Who story inside them. What would you give to see Grant's?
---
---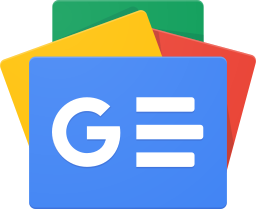 Stay up-to-date and support the site by following Bleeding Cool on Google News today!