Hang Dai Studios Announces MoCCA Fest Anthology Debut – Plus Preview
The Brooklyn-based Hang Dai Studios has announced a whopping 48-page anthology release for April's New York held MoCCA Fest, hub of indie comics and small press projects. The comics included in the anthology, Hang Dai Studios Comix, have never been seen in print previously, with only a few appearing as web comics projects over the past year. The cover for the anthology is drawn by Gregory Benton, reflecting the Gowanus, Brooklyn location of Hang Dai Studios, and the book itself is edited and designed by Seth Kushner.
The anthology encompasses a wide range of genres, from semi-autobio comics to zombie tales, and esoteric and haunting pieces that leave room for the reader's interpretation. It's a good sign for MoCCA Fest as a whole when such strong indie works choose the show as their debut focus.
Hang Dai Studios have kindly provided Bleeding Cool with an advanced look at the comics included in the anthology, along with a one panel preview for each:
Lonesome Bravato, by Christa Cassano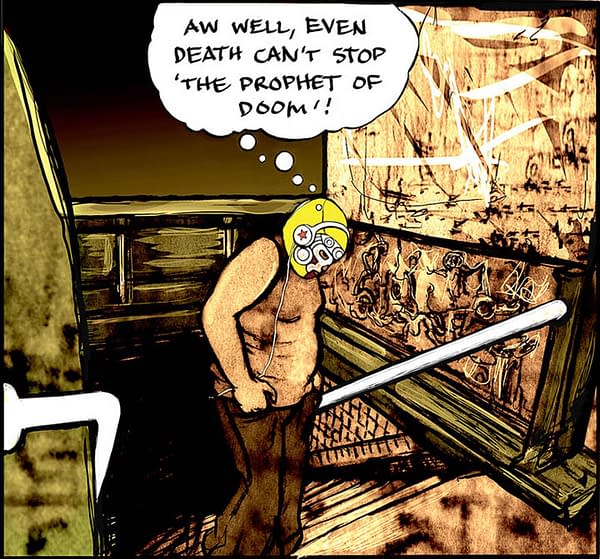 Schmuck: Raising the Bar, by Seth Kushner & Nick Bertozzi
Savior, by Shiraj Ganguly
Obambies Everywhere, by Chris Miskiewicz & Dean Haspiel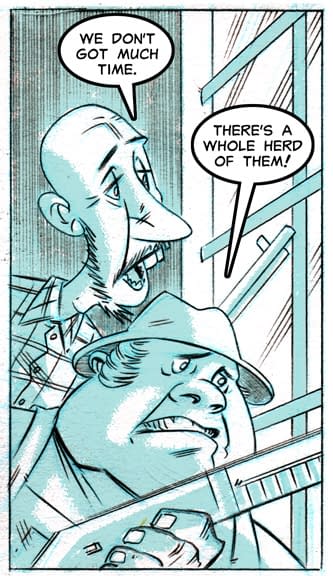 Radon, by Jon Allen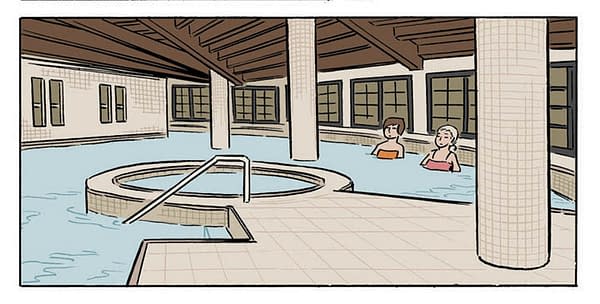 Aporia, by Christa Cassano & Dean Haspiel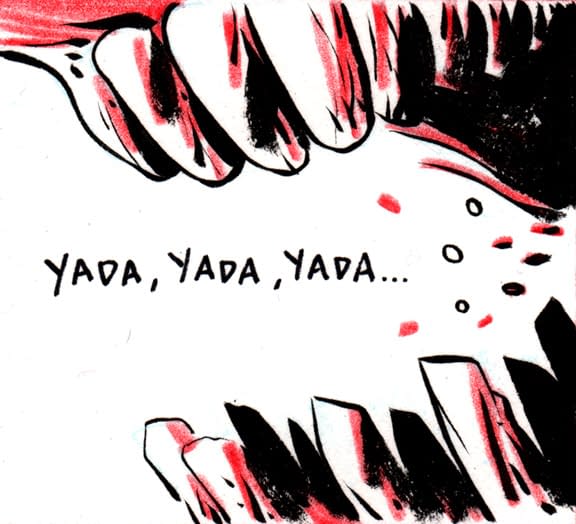 Haditha/Katrina, by Jess Ruliffson

Teratoma, by Gregory Benton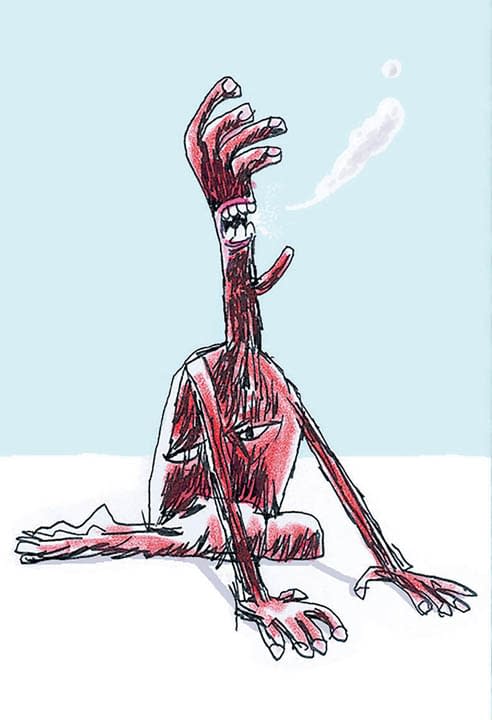 MoCCA Fest is being held on April 5th and 6th at the 69th Regiment Armory at Lexington Avenue between 25th and 26th Street in New York City.