Award-Winning Composer Kevin Riepl Talks 'Higher Power,' Inspirations and Geek Guilty Pleasures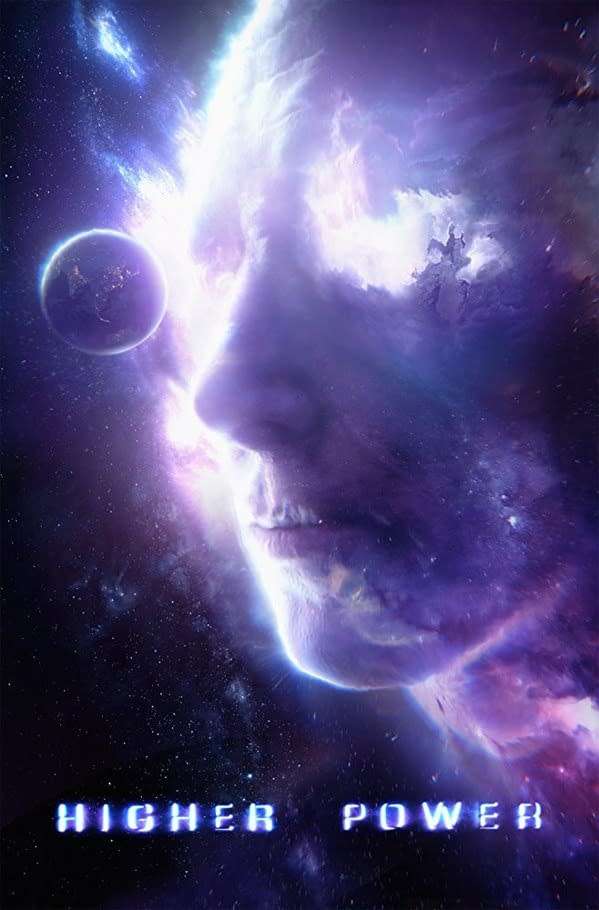 The fate of your family – and the world – rests in your hands. How far would you be willing to go to save them? Joseph Steadman (Ron Eldard) finds himself facing such a decision: submit to being a mad scientist's guinea pig in exchange for saving the world – or possibly destroying it. Welcome to the world of director Matthew Santoro's sci-fi action-thriller Higher Power, currently available on on-demand services.
Bleeding Cool was pleased to have had the opportunity to speak with the film's award-winning composer Kevin Riepl (Cabin Fever, Gears of War) about the film; further elaborating on how Santoro's vision for the score proved to be quite unique to the creative process, and served as a great starting point for several cues throughout the film:
"Part of director Matthew Santoro's vision for the score was to incorporate a symbolic line of dialogue from the story into the music. So throughout the film, there are rhythmic motifs and passages that reflect this thematic line of dialogue."
With Higher Power's original motion picture soundtrack being released this month, Riepl discussed a number of topics during the course of the interview, including: how he approached Santoro's vision for the score; what he looks for in a director when working on a project; the similarities and differences the come with working in film, television and video games; what inspires him to work on – and while he's working on – a project; and his entry in our traditional "geek guilty pleasure" question:

Here's a look at the trailer for Higher Power, currently available through video on demand services; as well as additional background on Riepl's life and career:
When the Universe decides what it wants, it's pointless to resist. With his family's life at stake, Joseph Steadman (Ron Eldard) finds himself the unwilling test subject of a maniacal scientist in a battle that could save the world, or destroy it. Higher Power is directed by filmmaker Matthew Santoro, making his feature directorial debut after working as a visual effects artists for years on movies like X-Men Origins: Wolverine, 300, Fantastic 4: Rise of the Silver Surfer. He also edited and did visual effects work on this movie as well. The screenplay is written by Matthew Santoro and Julia Fair. Magnet Releasing will release Santoro's Higher Power in select theaters + on VOD starting May 11th at the start of the summer.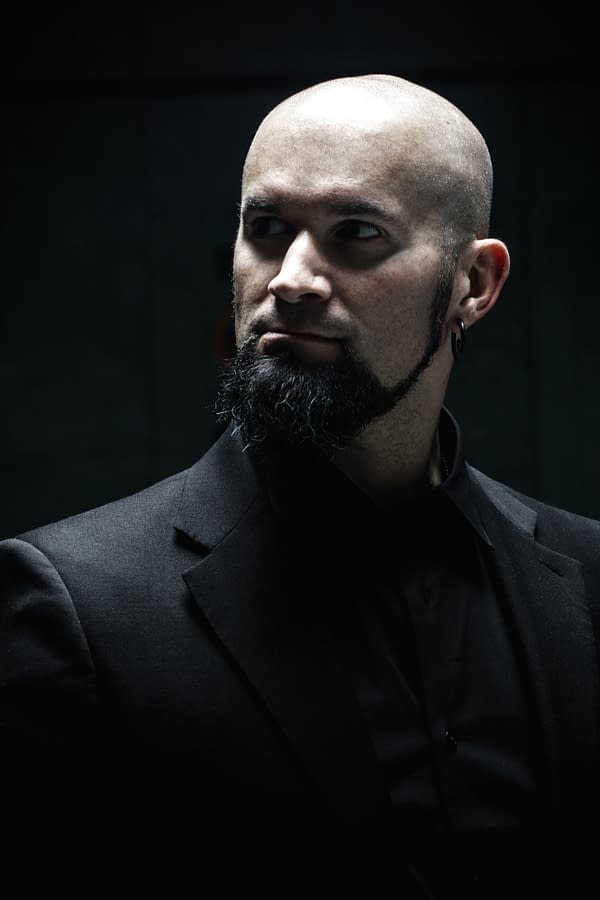 Kevin Riepl is an award-winning composer writing for multiple entertainment genres. His engaging orchestral, hybrid and atmospheric scores have enhanced numerous films & TV series such as the BATMAN: UNLIMITED films, CABIN FEVER (2016 reboot), THE NIGHT CREW, JUSTICE LEAGUE: ACTION, ABCs OF DEATH, CONTRACTED and GET THE GIRL.

In addition to scoring film festival winners and genre cult films such as the emotional sci-fi short HENRI (starring Keir Dullea) and Wes Ball's stunning concept film, RUIN, Kevin Riepl is also renowned for composing the epic, signature scores for blockbuster video games including GEARS OF WAR, the UNREAL series, ALIENS: COLONIAL MARINES, BATTLEBORN andmany more.

Kevin Riepl has distinguished himself from his peers with his ability to craft engaging atmospheres and rousing scores that not only complement and enhance the numerous film, game and television projects he has worked on, but are also recognized and praised by gamers and moviegoers aline. His music ranges from emotive, energetic and rhythmic to macabre and otherworldly